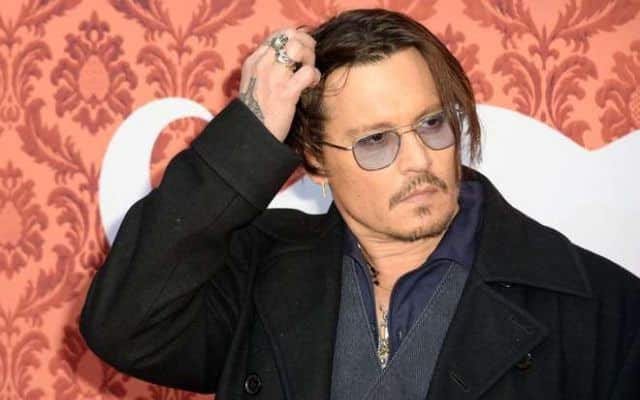 Singer-songwriter Ryan Adams and actor Johnny Depp have been spending a fair amount of time together over the past year and that looks set to continue in 2015.
The duo are collaborating on new material that is due to be released in January next year.
Adams is releasing another 7″ EP, as part of the continuation of his PAX-AM singles series. Johnny will play guitar on the tracks 'No Shadow' and 'It's In My Head'. The songs were recorded at the singer's own LA recording studio.
Writing about the tracks, Adams said: "Johnny came rumbling into [the studio] one night with this riff and an idea of what it was about – a few hour later and one take on a two-inch 24 track tape machine later we had No Shadow… typed up on my manual typewriter and born and delivered from a simple riff we found on his i phone. Johnny is a real songwriter and one of the deepest guitar players out there. Thats us singing and playing and playing all the parts ourselves with just our pal Marshal Vore on drums."
Depp has been spotted on stage playing guitar and rubbing shoulders with several musicians over the past few years. Aerosmith, Alice Cooper, and Marilyn Manson have all played live gigs with the Hollywood actor.
While Adams was touring in England, Jack Sparrow turned up at a concert in London to play Danzig's 'Mother'.
Adams released his self-titled album on September 5th, it was the singer-songwriter's fourteenth record, and his first LP in three years since Ashes & Fire in 2011.
Depp features on the record, playing guitar on the tracks 'Kim' and 'Feels Like Fire'.
Adams produced the new album at his PAX-AM studios in Hollywood, Los Angeles. The first single from the album is 'Gimme Something Good'. In the song's video, Adams is joined by the one and only Elvira.
The singer has shared another new video for the track 'My Wrecking Ball'. The second  single is a departure from his first single 'Gimme Something More'. The first song the singer debuted was a classic rock n' roll tune, the latest track is a return to a classic sounding Adams.
Earlier this year, he also unexpectedly released a new 10 minute EP titled Jacksonville. It is yet another EP from his ongoing PAX-AM Singles Series. The three-track, 10-minute EP sees Adams meld elements of country and blues.