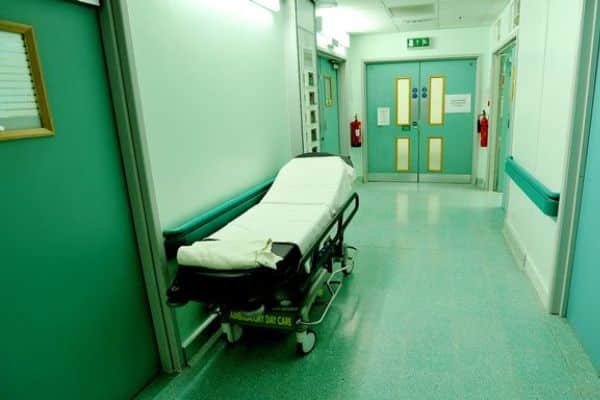 The Emergency Department Taskforce, which is jointly chaired by Mr John Connaghton, CEO HSE and Ms Phil Ni Sheaghdha, General Secretary, Irish Nurses and Midwives Organisation (INMO) met today to consider measures to tackle the current pressures on Irish hospitals.
The meeting was called at the request of the INMO on behalf of all health staff in the light of the pressures felt because of the current chronic overcrowding. HSE Officials, who attended the meeting, confirmed that all acute hospitals have been advised to make every acute bed available, particularly isolation beds and intensive care beds if needed.
The taskforce confirmed that strict adherence to the agreed escalation policy, all patient flow measures, including cancellation of elective surgery/procedures and utilisation of beds in private hospitals are required.
The HSE public health advisor advised that the impact of influenza is likely to increase this week and peak. They also confirmed that the peer vaccination programme, introduced in conjunction with the INMO, and its nursing members, has contributed substantially to the uptake of the flu vaccine amongst staff.
This programme will continue with, as agreed, the backfill of those involved in the vaccination of their colleagues to ensure that frontline services are not depleted. Speaking after the meeting INMO General Secretary Phil Ni Sheaghdha, said:
"There is a realisation by all that acute beds are needed to correct the capacity problem and that without additional nurses such beds cannot be put into use. Current efforts to recruit and retain nurses are failing and it is clear that real investment and incentives are needed to attract and retain sufficient numbers of nurses if utilisation of the additional beds is to be realised.
It is now necessary, that prior to the end of January 2018, a meeting to agree the funded workforce plan, for nursing and midwifery, for 2018, takes place. This is extremely important and must include matters such as ensuring the maximum of Irish graduates remaining in Ireland post-qualification this September."
Ms. Ni Sheaghdha added: "A number of medium to longer term agenda items for the Taskforce have been set, the main one being that winter planning must occur much earlier in the year. It is of greater benefit to start this planning in March/April rather waiting until later in the year."