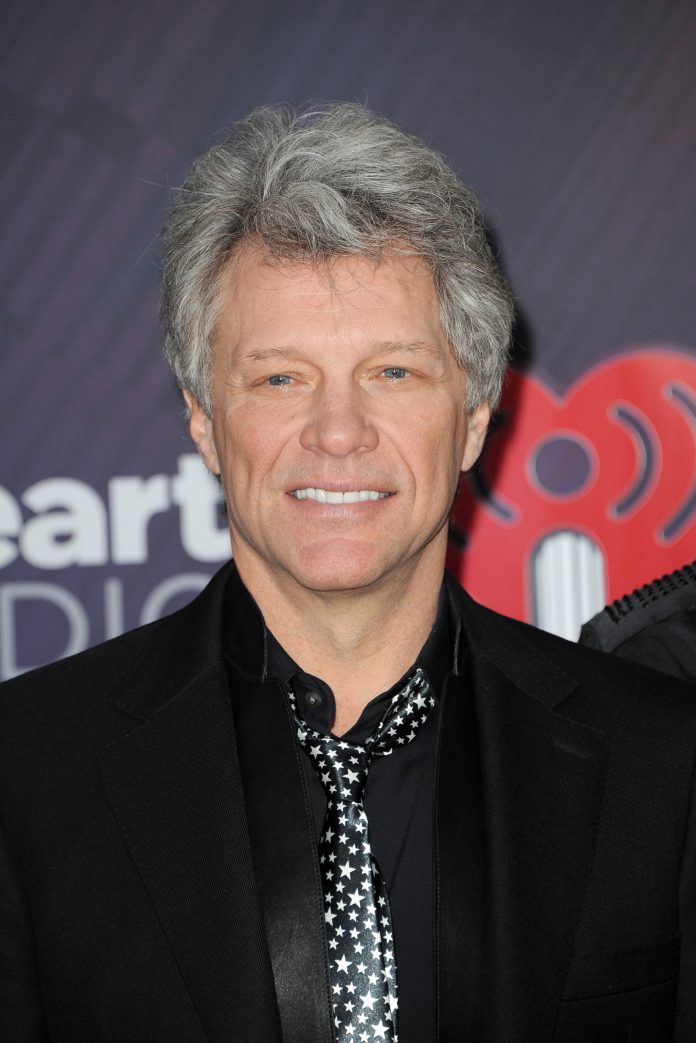 Bon Jovi have finally released their latest album! The 58-year-old singer-songwriter recently joined Devo Brown, of Breakfast Television Toronto. Jon spoke about the new album and the weird uncertainty that this year brings.
'2020' is Bon Jovi's 15th studio album and has a lot to show about this bizarre year. Many of the songs were inspired by events currently taking place in his life, and the lives of millions of others around the world.
Jon was working in one of the three community restaurants he and his wife set up, over a decade ago. Usually ran by volunteers, Covid prevented people from helping out so, the couple worked themselves to keep the kitchen open.
His wife, Dorothea, uploaded a picture of Jon to social media, while he was washing dishes. They wanted to show that the restaurant is still there for the community during these times. When asked for a caption quote, Jon said "Do what you can, when you can". When seeing the post, Jon realized the song writing opportunity.
With the track 'Do What You Can', Jon felt the communal value of the song because "Everyone, everywhere was experiencing this pandemic".
He eventually put the verse and chorus online and asked, "write me a verse!". After collaborating with over 6,000 people, the song was written.
Many of the tracks resonate with current times and "American Reckoning" does exactly that by speaking about the death of George Floyd, earlier this year.
Jon "welled up" when he heard George's friends speak of his dying breaths, that he was crying out for his mom.
"This is a big strong man, face down in the street of Minneapolis, crying out for his mom. The moment has turned into a movement and it is resonating, and the cause is just".
He did not think he would share the song, at first. His wife loved it but, thought the chorus needed work. He "played and rewrote it a number of times" until he got it right.
This was a different way of producing an album. The singer said he would usually write about his journey through life, "as he's living it", but this album is more communal and shows him "bearing witness to history".
"I'm witness to history. I'm not taking sides to subject matters. This is what's happening and if this happened in your town, how would you feel?".
While on the subject of working through Covid, Jon worried about how the music industry would change and the uncertainty that comes with.
The band intended on doing an eighteen-day trek to promote the album but that did not happen due to the current pandemic.
Jon thinks this year will "put the industry in jeopardy" and record making as a whole would "never be the same again".
"People's lines of work, and career paths may be all different going forward. The unknown of when I can go back to work, will I. Or will I just be chomping at the bit"
Bon Jovi's album 2020, released on October 2nd. It was originally set for release on May 15th, until the Covid pandemic pushed everything back. It is now available to stream.