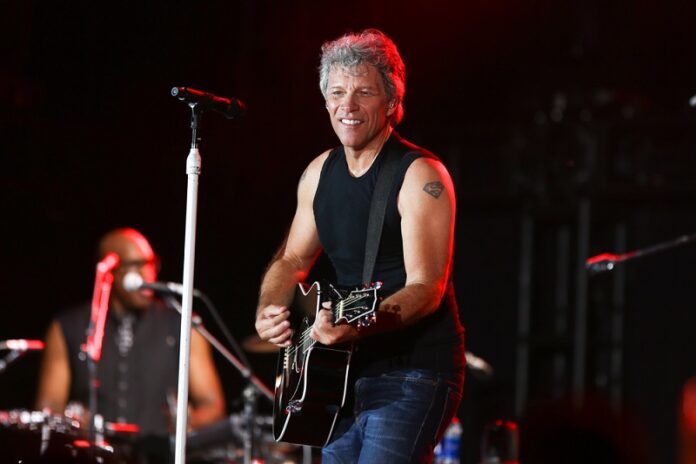 A representative for Jon Bon Jovi confirmed this weekend that the rocker has tested positive for COVID-19. Regardless of the diagnosis, however, the singer's management assured that he is doing well. 
"I can confirm he's tested positive and that he's fully vaccinated and feeling fine," the representative said. 
News of Jon Bon Jovi's diagnosis was hinted at after fans were told that the artist would be unable to perform at a previously scheduled concert at Loews South Beach in Miami. Variety reports that the singer did not perform alongside Kings of Suburbia at Saturday's show to exercise caution. 
The event, titled "Runaway with JBJ" was part of a three-day, two-night long concert series taking place on Miami Beach to celebrate Halloween weekend. In order to attend the weekend-long event, fans were required to provide proof of vaccination, or a negative test result. 
Bon Jovi's diagnosis marks the second instance of COVID-19 amongst the singer's band with keyboardist Dave Bryan having been diagnosed with the disease back in March of 2020. 
"I just got my results back today and tested positive for coronavirus," Bryan wrote at the time. "I've been sick for a week and feeling better each day. Please don't be afraid!!!"
Bryan added: "I've been quarantined for a week and will for another week. And when I feel better I'll get tested again to make sure I'm free of this nasty virus. Please help out each other. This will be over soon … with the help of every American !!"
Thankfully for Jon Bon Jovi, his positive test results come after being fully vaccinated, meaning that the singer is experiencing generally milder symptoms common in breakthrough COVID infections.