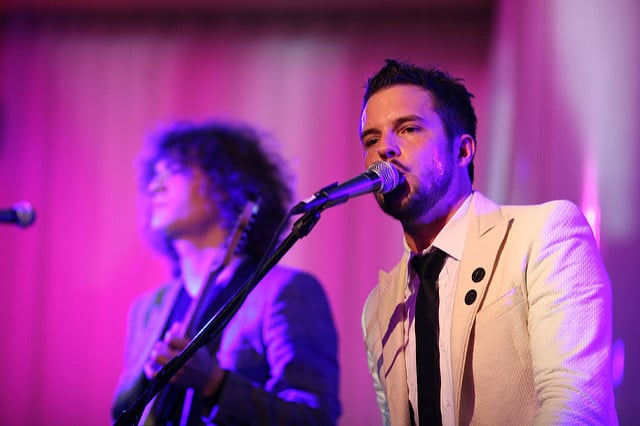 The Killers have announced that guitarist, Dave Keuning is to take a break from touring with the band.
The guitarist is not the first member of the band to take time off. Bassist Mark Stoermer stood back from performing after going back to college in 2016. In a previous interview with Billboard he said "I get joy out of making music with The Killers, but being on the road and in the studio was too much."
However, in the band's most recent statement, they assure fans that they will not be performing as a two piece. "And worry not, we will not be performing as a two piece. As our fans have seen, the live line-up has grown over the years. Both Ted and Jake have been in the mix for a very long time (since Sam's Town and Battle Born). Hell, we even have 3 background singers now!" 
The statement then addresses Keuning, "As Dave announced to Q Magazine, he will be taking a break from touring to spend time with his family. We respect his decision, just as we respected Mark's decision to go back to college."
— The Killers (@thekillers) August 28, 2017
The Killers are set to tour from January, with only two of the band's original members in the line-up. However, the band assures fans "We will not disappoint."
Wonderful Wonderful is due for release on 22nd September.
Photo Cred: Thomas Hawk