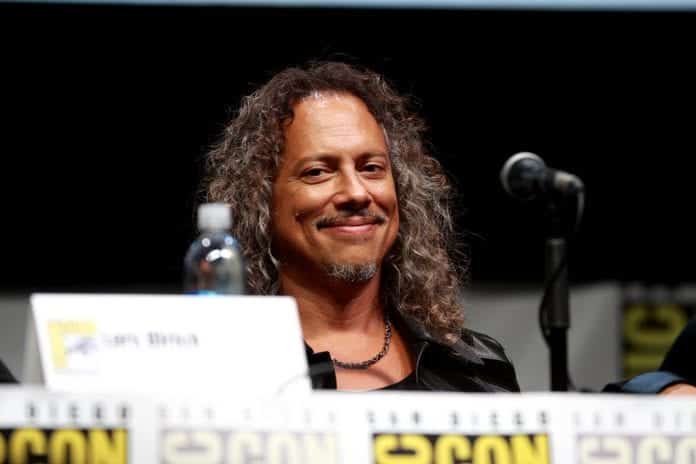 Kirk Hammett has opened up about his memories of being bullied at school and how music saved him from leading a "pretty bad path" in life.
Hammett grew up in El Sobrante, California and went to High School in Richmond. He began playing guitar at age 15. Speaking to 107.7 The Bone via Blabbermouth, he said that he and his friends were bothered by "neighbourhood hoodlums", saying "They picked anyone who was an easy target who looked different from them. They were people with very low IQs that had nothing better to do with their time, except picking and bullying on other people."
"They used to terrify us all the time. Then we go to the other side of town, and there were the Mexican gangs we had to constantly worry about as well. We'd just try and not go anywhere near those guys."
The events took place around the time he began playing guitar. "It was one of the only things I found that could calm me down when I was a kid," he says.
"I was able to use it to ground myself and more in the moment. If I didn't have music… who knows? I was on a pretty bad path when I discovered music. Music kept be from going further down that path."
Photo Credit: Gage Skidmore