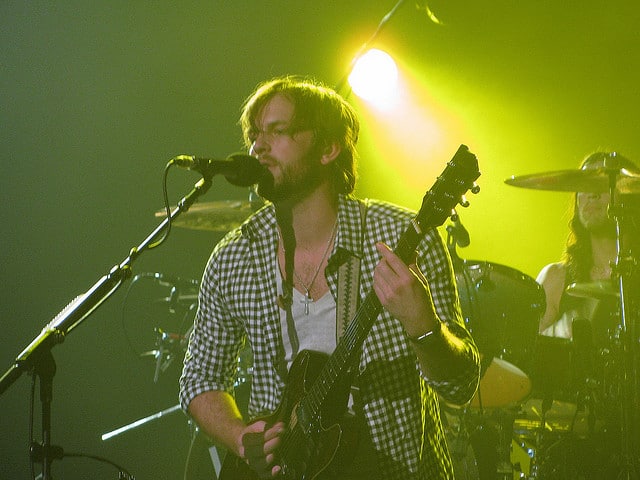 Kings Of Leon have announced that they have started working on their new album. The last album Kings Of Leon released was Mechanical Bull back in 2013.
Their 2013 effort was meet with a lukewarm reception and while they were on tour promoting the album, Nathan Followill broke his ribs. This forced them to cancel the rest of their world tour.
This time around let's hope things go a bit more smoothly, as they are set to record the album in their hometown of Nashville. In a recent interview with Sirius XM, frontman Caleb Followill spoke about their choice to record near home.
Caleb said that they are working on new music in a 174 year old house, saying "It's a really rad place and I think we can do something cool with it," adding that "And you know if we go in there and it sounds like shit, we can just go across the street to our studio."
It is to be Kings Of Leon's seventh album and Followill said it could be written by the end of the year, but… "Record number seven, most people take like five years to make that or something?" then he said "We're still in our very early stages of our five-year plan for this next record."
Photo Credit: ceedub13