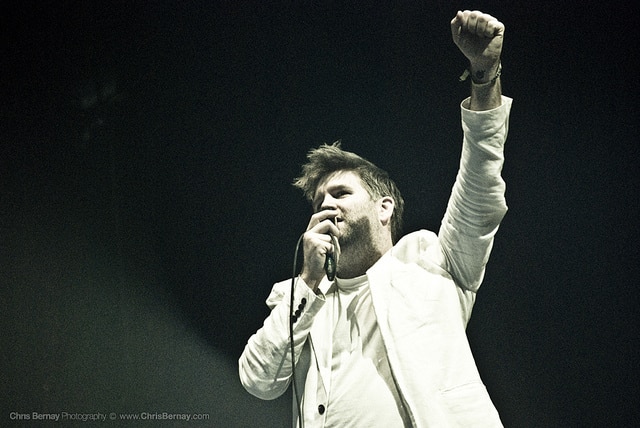 James Murphy of LCD Soundsystem has announced that not only will the band be back touring, but also that they will be releasing a new album this year. It was also recently announced that LCD Soudsystem will be one of the headliners for Coachella 2016.
The band's last album was This is Happening which came out back in 2010, the following year they announced that they would be splitting up and that they would be playing together for the last time.
Obviously things have changed and now they are coming back this year after a 6 year hiatus. James Murphy wrote a lengthy statement on the band's Facebook page letting fans know what is going on.
The statement simply begin with the line "Let's just start this thing finally with some clarity" before he addressed the band's hiatus and how he was still writing music during it.
Murphy also spoke about how the band's final show in 2011 was meant to be their last show as a band but things changed since then. "There are a lot of people who feel betrayed by us coming back and playing. who had traveled for or tried to go to the msg show, and who found it to be an important moment for them, which now to them feels cheapened. "
After a lot of explanation he outlined his plans for LCD Soundsystem "In other, more pedantic news: we're not just playing Coachella. we're playing all over. we're not just having some reunion tour. we're releasing a record (sometime this year—still working on it, actually)."
Photo Credit: Chris Bernay