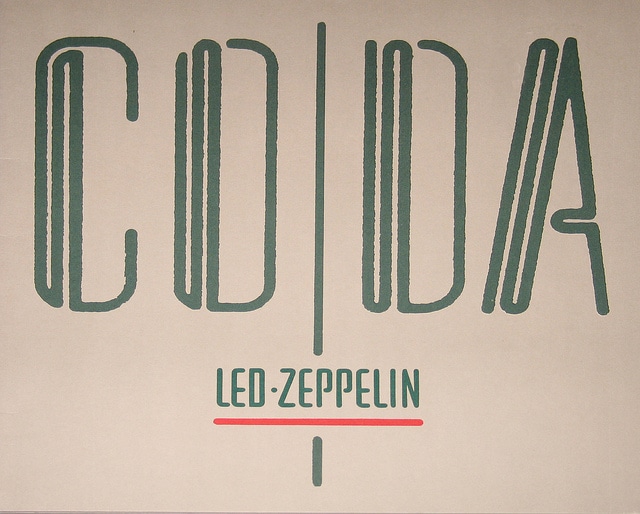 A video preview for the release of a reissued edition of Led Zepplin album "Coda" has been released.
It was uploaded to the Lep Zeppelin YouTube page yesterday. "Coda" was the bands ninth and final studio album being released in 1982, two years after the death of legendary drummer John Bonham. The original version of the album featured eight previously unreleased tracks recorded between 1970 and 1978 .
Now the album is being reissued as a double CD, with 15 tracks recoreded between 1968 and 1974. It will include a previously unreleased track, the instrumental St. Tristian's Sword. Two tracks recording during a 1972 trip to India will also being included on the album. They are "Friends" and "Four Hands".
Due for release on July 31st, Coda will see the wrapping up of the reissue campaign begun guitarist Jimmy Page earlier this year. The final two reissues yet to be made available are 1976's "Presence" and 1979's "In Through the Out Door".
Check out the preview video below.
Photo credit: vinylmeister