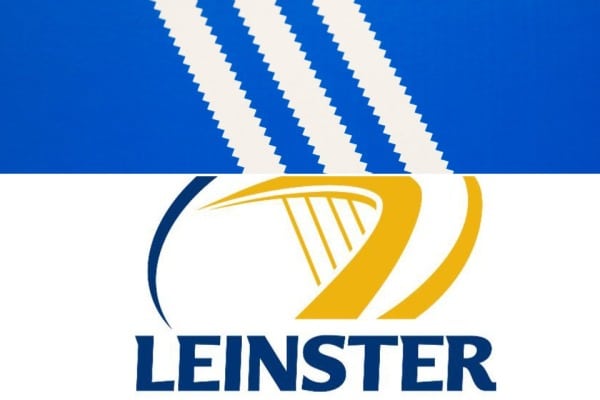 Leinster Rugby and German sportwear giant Adidas have announced a five year sponsorship deal that will see the famous three stripes adorn all Leinster match day, training and leisure wear as the German brand becomes the official kit partner to all Leinster Rugby teams.
The sponsorship will see Leinster Rugby senior coaches and players begin their 2018/19 pre-season training in June wearing their new Adidas kit.
The deal includes the men's and women's senior teams as well as Leinster Branch Referees, all age grade teams and all coaching and domestic staff working with the 76,000 players across the club.
CEO Mick Dawson said: "Adidas is one of the most famous brands in the world, never mind in the team wear and sports marketing landscape. We are delighted to have such an iconic brand alongside us as we look to grow as a club both on the field and off.
"Already we have seen some great innovations from their team for our training and match kit and we look forward to seeing the kit on the players and indeed seeing the replica kit in-store from June.
"A new jersey gets everyone excited and a new jersey with a new kit supplier like adidas doubly so."
Leinster is the latest addition to the Adidas rugby portfolio that already includes the All Blacks, Munster Rugby and France.
Speaking on behalf of adidas, Phil Benton, Vice President Sales, Adidas UK & Ireland said: "We are incredibly proud to be partnering with Leinster Rugby from the 18/19 season.
"It is a club with a rich history and unrivalled list of achievements across both domestic and European rugby. We look forward to working with the club at all levels from players, coaching staff and fans alike across a long and successful partnership both on and off the field of play".
The new Adidas training kit will be available to pre-order from mid-June from LifeStyle Sports while the new home and alternate jersey will be launched in July.