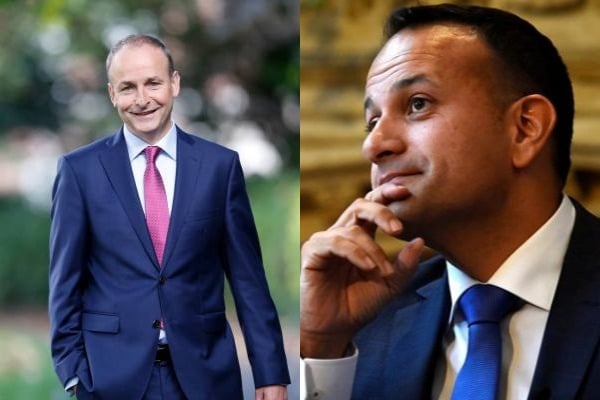 Tánaiste Leo Varadkar has told the Dáil that there was a bailout of the banks after all!
Mr Varadkar said today "There was a bailout of the banks 12 years ago."
It follows the revelation from Taoiseach Micheál Martin, who told the Dáil yesterday that the banks and bank shareholders were in fact, not bailed out.
PBP TD Richard Boyd-Barrett claimed Mr. Martin had "entered a winter wonderland fairy tale" when he made those remarks.
Mr Varadkar added: "The Taoiseach misspoke yesterday. He did correct himself very quickly in fairness. What he meant to say was the bank owners, the bank shareholders were not bailed out."
"Those who owned the banks, those who chaired the banks lost all, or almost all, of their money, some were very wealthy people some were not, some were just everyday people who bought shares."
Yesterday, Mr Martin said in the Dáil: "The banks were not bailed out. Shareholders in the banks were not bailed out" and instead "the State took equity".
"That is not a popular thing to say, but it is a fact."
Mr Martin has come under mounting pressure to correct the record of the Dáil over his controversial remarks about the bank bailout, which have been received very unfavourably.