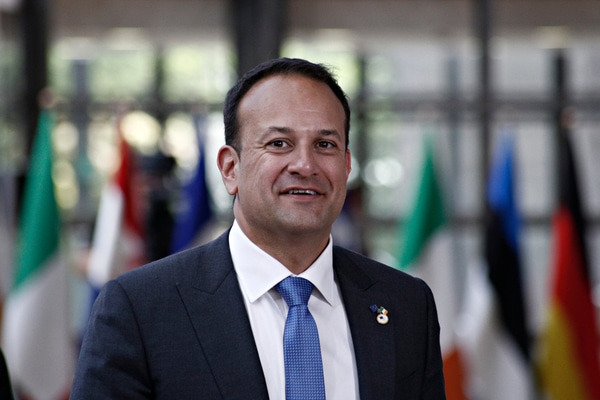 Leo Varadkar has insisted that the Government will "offset" the upcoming rise of carbon tax. Varadkar made these comments during Leader's questions in the Dáil.
Sinn Féin's Pearse Doherty had demanded urgent action from the Tánaiste, with latest figures from the Central Statistics Office showing that inflation currently stands at 6.7%, the largest spike in over 20 years.
"The cost-of-living crisis demands an urgent and comprehensive response from Government," Doherty had said. "We do know the Government can and must do more".
Along with calling for an emergency budget, Doherty also accused the Government of being out of touch. He also called for the removal of excise duty on home heating oil.
"That isn't small"
In his response, Leo Varadkar did admit, "The scheduled rise in the carbon tax in the coming weeks will see the cost of gas rise by €1.50 a month and the cost of a tank of home heating oil rise by €20".
He also added, "The CSO is just confirming what people have been experiencing in the last six months".
Defending the Government's response, Leo Varadkar also mentioned a scheme boosting crop production in Ireland and a cut to excise duty on fuel.
"That isn't small and it is much greater than has been done by other governments around Europe", the Tánaiste stated.
Despite revealing plans to mitigate the rise in carbon tax for the most vulnerable, Leo Varadkar did not give specific detail on what that would look like.
"We will bring in measures before May to offset that increase", he told Mr Doherty.
"A Government that gets it" – Doherty Criticses Varadkar
It was at this point that a row ensued between Varadkar and Doherty, after the Sinn Féin TD accused the Government of not doing enough, stating the country needs "a Government that gets it".
Doherty said, "The plan that the Government currently has to address the price of heating oil to increase it further by €20 on the first of May".
"That is madness and it is driving people to the point of breaking point".
Varadkar replied, "No matter what anybody says, you will say we're out of touch and we don't get it".
Varadkar then accused Doherty of preventing the public from hearing his response, after Doherty had interupted him and pressed the Fine Gael leader on proposals to cut VAT on fuel.
The Cean Comharile accosted Doherty, warning him to "treat the House with some respect".
The Government also received the wrath from Labour Leader Ivana Bacik, who called for action over the minumum wage.
She said that one way of "addressing the serious squeeze" would be to launch a "targeted emergency increase" on the €10.50 hourly minum wage.
Elsewhere, the Justice Minister Helen McEntee is to publish a new bill regarding extending nightlife venues until 6am in Ireland.