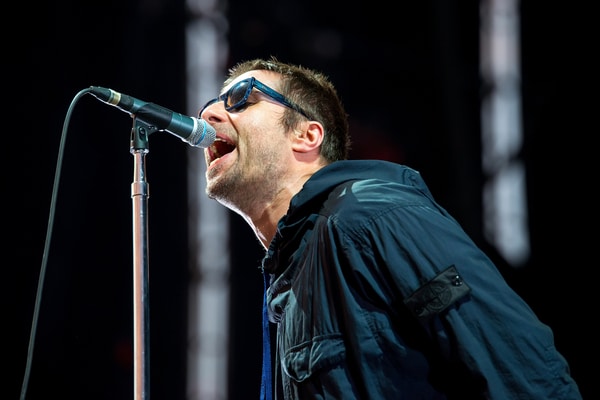 Liam Gallagher has backed Taylor Swift in the ongoing songwriting battle between the country-pop superstar and Blur frontman Damon Albarn.
Albrarn slammed Swift in a January interview with the LA Times when he said that "there's a big difference between a songwriter and a songwriter who co-writes".
The 'Shake It Off' singer's fans quickly clapped back at Albarn, with Swift herself tweeting that his "hot take is completely false and SO damaging".
Liam Gallagher has now joined the ranks defending Swift. In a new interview with NME, Gallagher described Swift as "f***ing cool".
He added: "All them f***ing gorilla albums [referring to Albarn's group Gorillaz] are co-writes aren't they?
"I get it – Noel bangs on about it as well: 'I'm more important than you because I write my f***ing songs'."
The Oasis singer admitted that while he is not an expert on Swift's music, he thinks that her song 'Shake It Off' is a "f***ing tune".
He added: "[Albarn] won't be saying that again in a hurry, though, will he? Did he not get ran out of f***ing town by the Swifters?
"I think [Swift's] f***ing cool, man. She does write her songs and I'm sure she's co-wrote with people."
Gallagher is currently preparing for a busy year of touring, including two shows at Knebworth Park in Hertfordshire. The venue played host to a pair of famous Oasis concerts in 1996.
"I still can't get my head round it, really — i never though I'd be doing that," Gallagher said when talking about making his return to Knebworth.
Having recently watched a 2021 documentary on the 1996 concerts, Gallagher reported that the film gave him some ideas for how to approach his upcoming tour dates at the venue.
He added: "Some of the antics were a bit f***ing giddy, so I'm gonna hold it down this time a bit.
"But it's gonna be mega having another go at it – it just goes to show that the people want it."