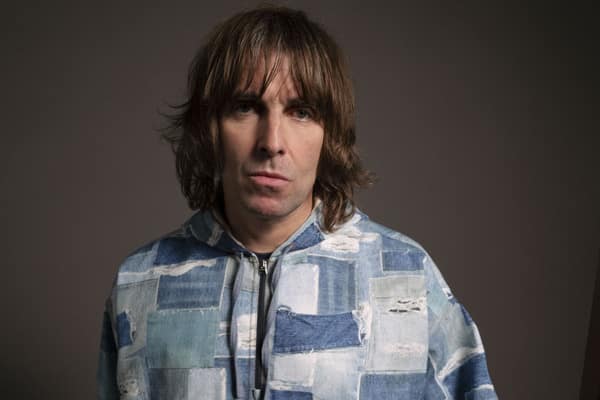 Liam Gallagher has released the first single from his upcoming album C'Mon You Know.
As teased by Gallagher earlier this month, his new single Everything's Electric dropped at midnight on Thursday.
It's the first release from his eagerly anticipated upcoming third solo album, C'Mon You Know, which release on May 27th.
Everything's Electric was co-written with Foo Fighters frontman Dave Grohl, who also performs drums on the track. Gallagher and Grohl have had a mutual admiration since Oasis and Foo Fighters toured together several years ago. A collaboration between the pair has long been rumoured, and now it's finally here.
"Liam wanted a song that melds the thunderous dynamics of Beastie Boys' 'Sabotage' with the spiralling tension and danger of The Rolling Stones' 'Gimme Shelter'," reads an official statement on the single's release. "And that's what they achieved. With raw, rhythmic phrasing, this is as close as Liam's iconic snarl comes to rapping and that punk-meets-hip-hop attack is underlined by boisterous bass. Meanwhile, slide guitar, piano flourishes and Liam's haunting backing vocals pay tribute to arguably The Stones' finest moment."
Everything's Electric is set to receive its live debut next Tuesday, February 8th, when Gallagher will perform the song at the Brit Awards.
You can listen to it below.
Gallagher will be hoping to make C'Mon You Know his fourth solo number one in the UK, following 2017's As You Were, 2019's Why Me? Why Not and 2020's MTV Unplugged.
Limited editions of C'Mon You Know have been announced. Gallagher's official store offers a limited edition cassette while Amazon and HMV will be stocking their own unique coloured vinyl releases with a clear vinyl edition available from select independent record stores.
This summer will see Gallagher play his biggest shows since the breakup of Oasis. He sold 160,000 tickets in just two hours for his two nights at Knebworth Park, with further concerts announced for Manchester, Belfast and Glasgow in June.
Gallagher recently teased the return of an Oasis deep cut to his live shows.
"If you could sing an oasis song that you haven't sung in several years, what song would it be?" a fan asked Gallagher on Twitter.
"I can see a liar is tickling my maltesers these days," was Gallagher's reply.
I Can See a Liar, an album track from 2000's Standing on the Shoulder of Giants, was last played live during an Oasis appearance on The Late Show with David Letterman in May 2000.
I can see a liar is tickling my maltesesrs these days

— Liam Gallagher (@liamgallagher) January 24, 2022