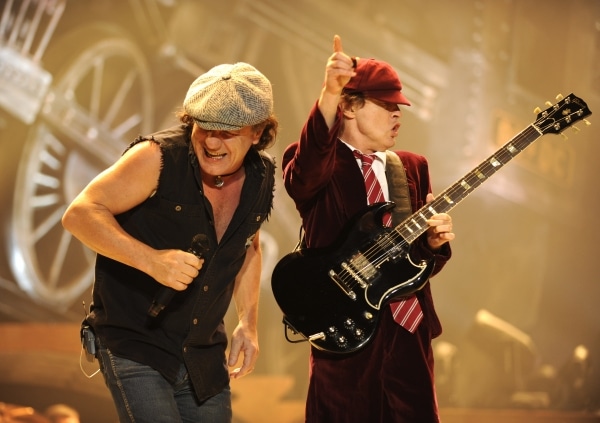 Every day on Radio Nova, just before 11am, we play a couple of songs key to "today in music history" Have a listen! But for now – here's some light reading and watching. March 31st in Music History looks like this.
1949, RCA Victor introduced the 45rpm single record, which had been in development since 1940. The 7-inch disc was designed to compete with the Long Playing record introduced by Columbia a year earlier.
1958, 'Johnny B. Goode' by Chuck Berry was released. The song's original lyrics referred to Johnny as a 'coloured boy', but Berry later acknowledged that he changed it to 'country boy' to ensure radio play.
1967, Jimi Hendrix set fire to his guitar live on stage for the first time when appearing at The Astoria in London. The Fender Stratocaster burned on stage by Hendrix sold for £280,000 at a 2008 London auction of rock memorabilia.
1987, Prince released his ninth studio album Sign o' the Times.
1992, Def Leppard released their fifth studio album Adrenalize, the first by the band following the 1991 death of guitarist Steve Clark.
2001, Whitney Houston and her husband Bobby Brown were banned for life from Hollywood's Bel Air hotel after wrecking their room. The TV was smashed, two doors were ripped out of their frames and the walls and carpets were stained by alcohol. The suite was so badly damaged it had to be shut for five days for repairs.
2011, Men At Work and 'Down Under' was in the courts in Australia, on plagiarism charges of an old folk song. The melody was borrowed from 'Kookaburra Sits In The Old Gum Tree' as a tribute said EMI, the courts didn't agree.
2015, Joni Mitchell was rushed to hospital after being found unconscious at her Los Angeles home. The singer songwriter was admitted to intensive care where she underwent tests.
Finally, Angus Young of AC/DC was born today in 1955.
Don't forget you can now get This Week in Music History every Friday from Nova.ie and Radio Nova.
To subscribe to the podcast, just click here