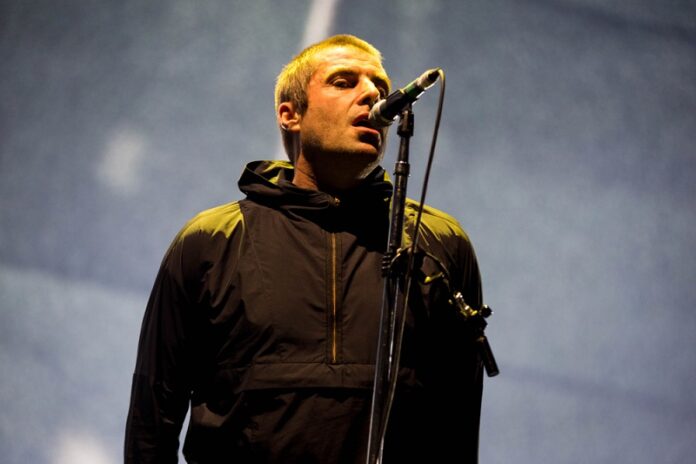 Speaking exclusively to Radio Nova, Liam Gallagher has revealed he records music in his boxer shorts.
Discussing his new single, 'All You're Dreaming Of', Gallagher said "we did all the strings and brass stuff in Abbey Road. So I went down and thought I'll do the vocals. We did the vocals down there and I came back and I listened to the ones we did in my room in the house, the ones I did in my boxer shorts…so yeah I've been singing in my boxers." 
You can check out the new single here. Liam revealed that the vocals heard on the new track were the ones he recorded in his underwear.
Liam was speaking to Colm Hayes. He discussed his live stream performance from the River Thames in London. The former Oasis frontman also reminisced about the time Oasis met Diego Maradona.
HEAR MORE FROM LIAM & COLM HERE

https://www.nova.ie/wp-content/uploads/2020/12/LIAM-GALLAGHER-1.mp3
Oasis were having a drink at their hotel bar in Buenos Aires. They noticed a lot of commotion around the hotel. The brothers soon realised that Maradona was having a party upstairs.
"He's there partying with his ladies and his mates" said Liam. "Then he starts ranting. He seems a bit stressed, what's up with him?" Liam asked. An interpreter told him: "He says if you leave with any of his birds he's going to have you shot."
Despite the threats from Maradona, Liam met Maradona again at Manchester City's stadium and said "as mad as he was and all that, he was a gent as well"
HEAR MORE FROM LIAM & COLM HERE

https://www.nova.ie/wp-content/uploads/2020/12/LIAM-GALLAGHER-2.mp3
Liam told Colm that he had no intention on doing any zoom events. "I ain't doin' a Zoom one because they're pathetic, so we decided we'll get a barge, we'll get all the guys back, plug in the guitars and we'll make some noise, and we did it and it sounds amazing".
Liam Gallagher recently revealed that, his brother Noel turned down a 100 million pounds for an Oasis reunion. You can read Radio Nova's report on it here.