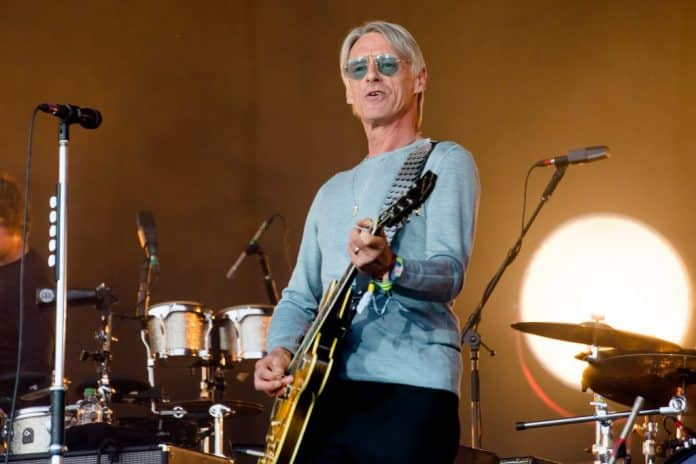 Paul Weller has recently been singing the praises of one Noel Gallagher. The pair were announced to headline Downs Festival festival in Bristol this Summer. And now, Noel's estranged brother Liam has had his say on Weller.
Taking to Twitter in his usual fashion, Gallagher announced that Weller is 'falloff shit' and a 'porcelain mod father'. Weller has a known long-standing relationship with LG's brother Noel, which probably adds to Liam's fury. Liam has previously accused the pair of having 'secret meetings' in the lead up to the split of Oasis.
Wellers full of shit as well porcelain mod father can't wait to bump him as you were LG x

— Liam Gallagher (@liamgallagher) February 28, 2018
Liam's clothing label is called 'Pretty Green' – named after a song by Weller's band 'The Jam'. A fan asked if Liam would be changing the name of the clothing label, to which he replied: 'He don't own the word pretty and he don't own the word green.'
Weller did speak about why he's such a big fan of Noel's this week.
"I've liked everything he's done solo," Weller told NME Gold. "I don't really need to talk about what a great songwriter he is, because everyone knows that. But, for me, he's got better.
'I think his songs now have got a different sort of depth to them; lyrically as well. Especially the new one. I really like the words on it. He's got his own thing together.'
Weller also described Noel's 'magpie' approach to music.
'There's some fucking great songs on the first two albums, some big tunes, and he is the master as well of that kind of anthem. And writing anthems is not an easy thing to do. And he really knows his shit on that. There's a song on the second solo album called 'The Girl With The X Ray Eyes', which I think is an amazing song. Without getting muso about it, because he wouldn't, it's just got beautiful chords and melody and the way it's structured. And hopefully people hear that.'