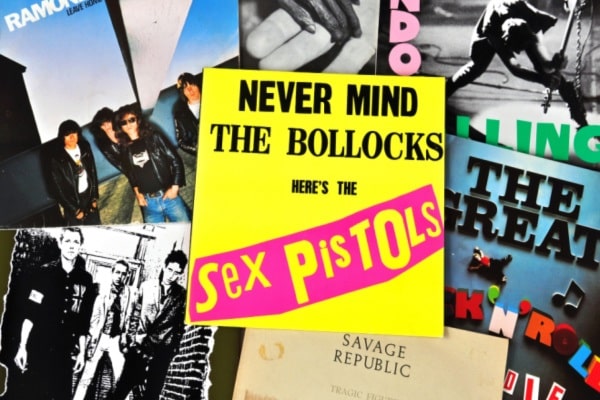 Earlier this week, the Sex Pistols released the 'Pistol Mint Commemorative Coin' ahead of the Queen's Platinum Jubilee on Friday (June 3).
This coin has Jamie Reid's design of the Union Jack on the front, along with a high quality decal of Reid's depiction of the Queen with a lip piercing on the back.
The coin itself is also available here. It also features a cushioned sapphire velvet presentation box. The front face design is draped in silver.
Fans can also get their hands on a bonus digital counterpart, which is available in the form of an NFT.
The NFT also contains several designs, assigned randomly upon minting.
Sex Pistols – 'God Save The Queen'
'God Save The Queen' was originally released in 1977, around the time of the Queen's Silver Jubilee. It also featured on the Sex Pistols' record Never Mind The Bollocks.
Earlier this month, it was confirmed that the Pistols' controversial track would be reissued to also honour the Queen's Jubilee.
The Sex Pistols were intially dropped by their A&M record label in 1977, before Richard Branston's label took them on board later that year.
This had led to 25,000 copies of 'God Save The Queen' being destroyed.
Both A&M and Virgin's releases of the track were reissued and were released last week (May 27). Nineteen thousand and seventy seven 7″ copies of the A&M, and four thousand copies of the Virgin release would be made available.
Both releases did feature original artwork, with further Jamie Reid design featuring on the Virgin releases.
Before being pressed into its silver/platinum vinyl, the generic company sleeve features on the A&M release. More from this Nova report here.
Having arrived on May 31, former Pistlols frontman John Lydon once again criticised the director Danny Boyle for turning the series into "Mickey Mouse". Check out more on this from Nova here.