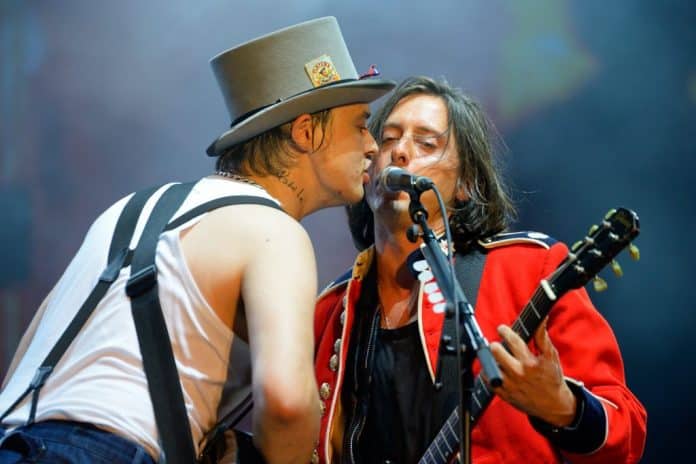 The Libertines have just announced that they will be releasing their first record in three years, since 2015's 'Anthems for Doomed Youth'. The 2015 release was the band's third album and their first record in 11 years.
One half of the front-men, Carl Barat said that the band would be releasing their next album 'soon', with suggestions that it may be released as early as Spring.
But now thanks to a press release, we have more information, including details about that Hotel they promised to open…
The band have finally revealed their 'Libertines Hotel', which other frontman, Pete Doherty first spoke about in 2016. According to reports, the band 'will be inviting both fans and the world's press to play a part in the creative process' and have 'already made themselves at home' at 'The Albion Rooms'.
It has also been revealed that the band have 'commenced writing their fourth studio album' and it is 'scheduled to be released in Summer, 2018'. Rumours say that the launch of the album will take place at 'The Albion Rooms'.
The Albion Rooms is located in Margate, Kent and is a five storey, 10-room property. An opening date has not yet been announced.
It's reported that the band have been 'inspired by the celluloid co-habitation antics of the Beatles and the Monkees' and 'had been looking for a creative home: a living art space, a Warholian factory, with guest rooms, a bar and studio. The guest rooms are individually designed… each with a distinctly Libertines' style'.
To mark the news, The Libertines have also re-launched their official website, which will provide "exclusive content charting progress of The Albion Rooms, recording sessions and glimpses of day to day life".