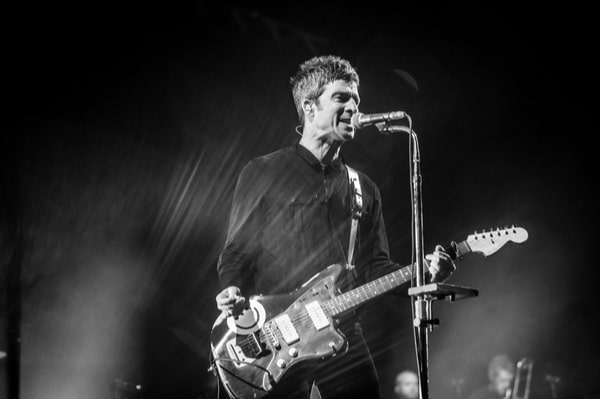 Would you like to listen to the article instead of reading it?
It would appear that former Oasis guitarist and songwriter, Noel Gallagher, is not so keen on Guns N'Roses headlining at Glastonbury.
Gallagher who is never backwards in coming forwards when it comes to giving his opinion, described the band headlining the festival as "crazy s***".
News of Guns' Roses' upcoming performance at Glastonbury 2023 was confirmed back in March, after their bassist Duff McKagan let it slip in an interview.
In the interview, McKagan can be heard saying, "…and Glastonbury is gonna be iconic".
Gallagher Think It Is "mad"
However speaking to the Daily Star, Noel Gallagher feels that Guns N'Roses headlining the festival is "mad", when you consider "all the huge British artists who've had albums out this past year".
"I thought, 'What? Are you being serious? That's crazy shit'", Gallagher said. "When you think of all the huge British artists who've had albums out this past year, having Guns N' Roses headlining the Saturday is mad".
Elsewhere, Gallagher also refused to rule out returning to the Glastonbury stage in the future. Gallagher is currently in the US for his tour with High Flying Birds.
"There's always next year to go back to Glastonbury – I'm not going anywhere", he said.
Along with Guns N'Roses, Glastonbury will also feature Elton John, who promises to introduce a special guest on stage for his performance at Worthy Farm. Find out more here.
Noel Gallagher also recently revealed that he has written three new songs with the Black Keys, calling them "f****** amazing". More on this here.