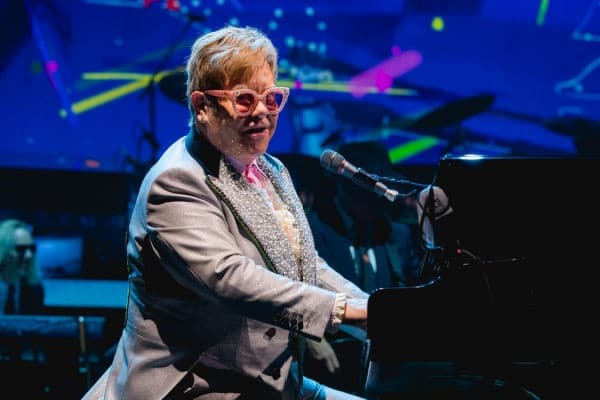 Would you like to listen to the article instead of reading it?
Elton John is to introduce a Hollywood star onto the stage as he performs at Glastonbury this weekend.
Ahead of the slot, Elton John promised fans a "brand new show", a performance that the fans may not have seen before.
"I'm starting with a song I haven't played for about 10 years, so we'll see how it goes", Elton said. "I've got the set list down, I've got rehearsal dates booked for the guest artists, so we just have to hope the weather will still be nice".
The singer also added that he has revamped and reshuffled his back catalogue ahead of this show.
"It's a different show to what people have been seeing. On Farewell Yellow Brick Road, there's quite a lot of deep cuts, it's not all hits, and you've got to keep people interested", Elton John added.
"When you put a setlist together, I always say it's a bit like having sex. You start off really well, then you chill out a little bit, then towards the end of the show all hell breaks loose".
"closely guarded secret"
Ahead of this show, it has emerged that Hollywood star Taron Eagerton will be introduced to the stage by Elton John. The actor played Elton John in the singer's biopic Rocketmen, released in 2019.
"The final plans are being kept a closely guarded secret but rehearsals are taking place and Elton has planned an entirely new set, different from the one on his tour, for the show", a source said.
This upcoming show will bring the curtain down on Elton John's touring career, as he looks to spend more time with his family.
Elsewhere, Elton John once revealed in his memoir, Me, that he phoned his record company to do something about the wind that was blowing outside his hotel room.
More on this here.