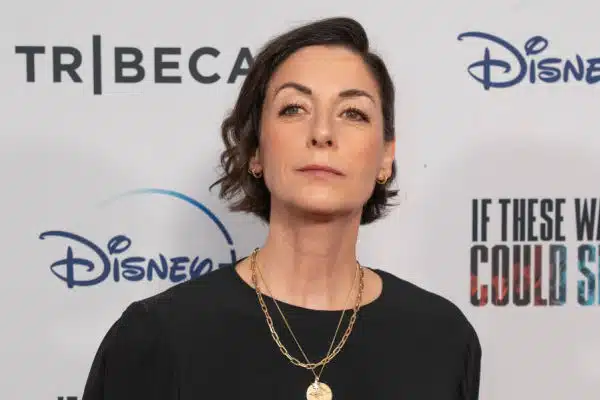 A brand new McCartney inspired documentary on the legacy of Abbey Road Studios has hit the UK screens this week.
Directed by photgrapher Mary McCartney, the first trailer for this film was released last November, which you can check out here.
Titled 'If These Walls Could Sing', the documentary explores the long and illustrious history of this iconic London studio.
This will include interviews from the Beatles bandmates Paul McCartney and Ringo Starr, along with Elton John, Roger Waters, Nile Rodgers, along with Noel and Liam Gallagher.
Mary McCartney is the daughter of Paul and Linda McCartney, and the film features one photo of Mary as a baby on the Abbey Studios floor.
Another photo shows her parents walking their Shetland pony, Jet across the iconic zebra crossing.
"I think mum was going there when she was pregnant with me," Mary McCartney said. "So I literally have been going there since I was in my mum's tummy".
The Personal Touch 
It might surprise many when they hear that despite being the daughter of a Beatles icon and delving into the archives of the Abbey Road Studios, Mary McCartney admitted that many of the film's revelations came as a surprise to her.
"Pretty much everything I learnt [for the first time]. We wouldn't sit around as a family and talk about these Beatles stories", Mary McCartney said.
"Even though it was moving from photography into directing, I felt like I could still have my style within it", she continued.
"The way I like to do things is quite calm, relaxed and collaborative and conversational. My worst habit is talking over people. So I had to get over that quite quickly". 
"It's quite a complicated documentary to put together, because it's not about a person or a life story. It's about a building".
"You can tell people really care about Abbey Road, but it's like, 'Why do they care about Abbey Road?' And I think that's the thing that I wanted to explore". 
"my surname"
Despite this, Mary McCartney also conceded that she was unsure about moving forward with this documentary, admitting that she almost turned the opportunity down due to her personal connection to the Beatles.
"Because of my surname, I almost shied away from doing the project, because sometimes I can overthink it and be like, 'It's too close', and, 'You need to just be independent", she revealed.
However, she was quickly inspired by the "amazing calibre" of people involved and her confidence in her producer John Battsek.
"I knew he wouldn't ask me unless he really was doing it because of my career. He wouldn't just say, 'Let's get Mary McCartney to do it'," she said. "I took it very seriously and very professionally."