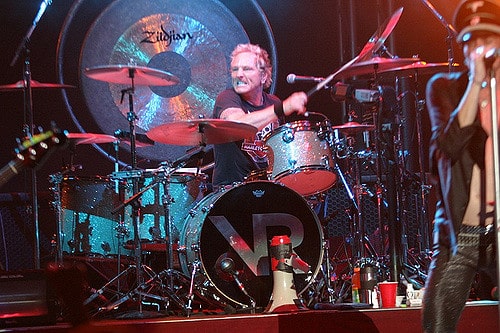 Every day on Radio Nova, just before 11am, we play a couple of songs key to "today in music history" Have a listen! But for now – here's some light reading and watching.  November 19th in Music History looks like this.
First off, in 1955, Carl Perkins recorded 'Blue Suede Shoes' at Sun Studios in Memphis.
1964, The Supremes became the first all girl group to have a UK No.1 single when 'Baby Love' went to the top of the charts.
1979, Chuck Berry was released from prison after serving a four-month sentence for tax evasion.
1994, Crosby Stills & Nash member David Crosby had a successful liver transplant operation at Dumont-UCLA in Los Angeles. Crosby's liver was deteriorated from extensive alcohol and drug abuse, as well as hepatitis-C.
2002, Safety experts blasted Michael Jackson after dangling his baby from a third-floor hotel balcony. Jackson was in Berlin for an awards ceremony and was showing his nine-month old baby to his fans outside the hotel.
2006, A guitar played by George Harrison was set to fetch more than £100,000 at a London auction. The Maton MS500 guitar was used on The Beatles first album.
2012, Two farmers were found not guilty of health and safety offences after a giant hay bale crushed former ELO cellist Mike Edwards to death. He was killed instantly when the 600kg bale rolled down a field and landed on his van. The inquest jury returned a verdict of accidental death on Mr Edwards.
2016, A furious letter from John Lennon to Paul McCartney and his wife, Linda, written after The Beatles' break-up sold for nearly $30,000 (€28,000), to an anonymous collector in Dallas. In the two-page typed draft with handwritten notes, Lennon criticized the couple for their treatment of him and his wife, Yoko Ono.
Finally, happy birthday to former G'n'R drummer, Matt Sorum, born today in 1960.
Don't forget you can now get This Week in Music History every Friday from Nova.ie and Radio Nova.
To subscribe to the podcast, just click here