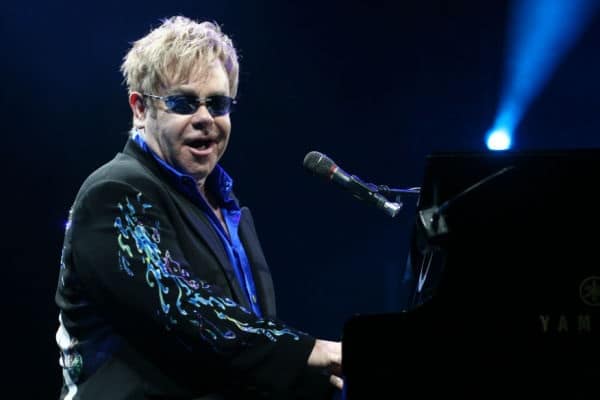 Would you like to listen to the article instead of reading it?
Elton John has said that he has created a "brand new show" for his set ahead of this year's Glastonbury Festival.
The music legend is to take to the Glastonbury stage on the final night of the festival (June 25), which will see Elton perform on the Pyramid Stage as part of his slot.
This show will also mark the final date of his Farewell Yellow Brick Road Tour, which has lasted an incredible 350 dates across 5 years.
"see how it goes"
Speaking ahead of his upcoming performance, Elton John has promised that it will be unlike any other show he has ever done.
The singer is keen to go out with a bang with a "brand new show".
"I'm starting with a song I haven't played for about 10 years, so we'll see how it goes", Elton said. "I've got the set list down, I've got rehearsal dates booked for the guest artists, so we just have to hope the weather will still be nice".
While he did not confirm who would join him on stage, Elton John did reveal that he has reshuffled and revamped his setlist to make it more appealing to his audience.
"It's a different show to what people have been seeing. On Farewell Yellow Brick Road, there's quite a lot of deep cuts, it's not all hits, and you've got to keep people interested", Elton John added.
"When you put a setlist together, I always say it's a bit like having sex. You start off really well, then you chill out a little bit, then towards the end of the show all hell breaks loose".
Elton John's tour was originally scheduled to end in 2021, however a Covid pandemic and hip surgery prolonged the tour.
The singer had announced plans to step away from touring to spend more time with his family. However, Elton John has stated that he may still play the "odd show" when he retires from touring.
Ahead of this year's Glastonbury Festival which kicks off today (June 21), the Pretenders also confirmed that they would perform on the stage, stepping out on Saturday (June 24) at 7.45pm.
Find out more here.