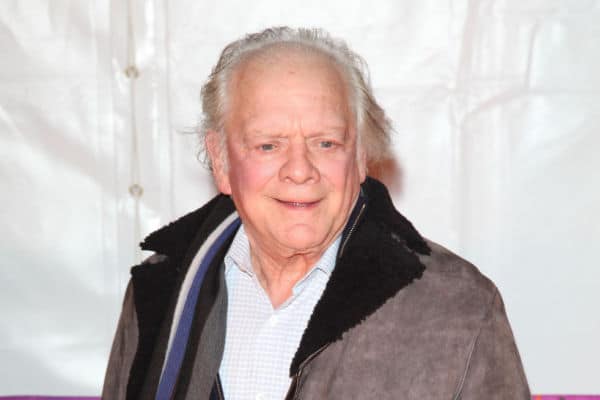 Would you like to listen to the article instead of reading it?
British actor Sir David Jason is to host his own TV show for the BBC.
Jason who is renowned for his role as Derek 'Del Boy' Trotter in the popular British sitcom 'Only Fools And Horses', is to co host his own TV show, 'Touring Toolshed' alongside co presenter, Jay Blades.
The show will see the pair invite guests into their crafted TV hut, where they will show off ventures that they are pursuing as a hobby, while the pair will provide advice on how to work on their pet projects.
The programme aims to encourage "amateur ­tinkerers and crafters bursting with inspiration from all aspects of the crafting world".
"Jay can't believe he's making a show with his real-life hero", a source has added.
"something totally different"
Speaking about this upcoming venture, Sir David Jason is looking forward to working on "something totally different", having never hosted a show like this before.
"It's great to be back on the nation's TV screens doing something totally different", Sir David Jason said.
The 83 year old also added, "I've played a lot of roles in my time but, to be myself, show off my creative passion and help the wonderful people we meet along the way resolve their mechanical masterpiece issues is very rewarding".
"I've really enjoyed being on the road with Jay where we have built up a great friendship and had a lot of fun, which I hope the viewers will enjoy watching when it airs".
This new show co hosted by Jason, will also be made by Jay Blades' production team. It will also see people display home-made inventions, which are completed or in progress.
'Touring Toolshed' is to air at some stage next year, running for 15 episodes.
Sounds "lovely jubbly!".
Earlier this year, David Jason spoke of his delight at discovering that he had a long lost daughter. Find out more on this here.