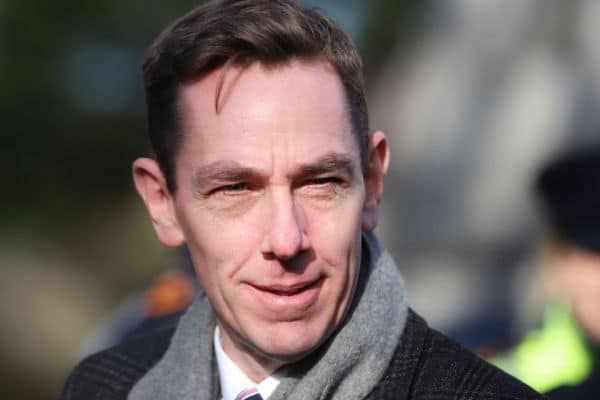 Would you like to listen to the article instead of reading it?
The Director General of RTÉ has been suspended as investigations continue into how the station paid presenter Ryan Tubridy hundreds of thousands euro more than it publicly stated.
Dee Forbes was suspended by the board on Wednesday just weeks before she was due to depart the broadcaster.
Staff, former board members and the Minister for Media have said the revelations are damaging for public confidence in RTÉ.
Minister Catherine Martin will meet the board on Monday. She says trust is broken but wants it restored.
"What I'm disappointed in is the lack of transparency. As I said public service broadcasting does such a good to society and democracy and that has been damaged. The trust between the public and the national broadcaster, the trust between all the staff in RTÉ has been damaged and that is of concerns and the priority for RTÉ is rebuilding that trust."
The members of the National Union of Journalists working for RTÉ are calling for an independent investigation into governance issues at RTÉ.
An emergency meeting of its members has concluded in the last hour.
It follows the revelations yesterday that RTÉ presenter Ryan Tubridy was paid 345,000 euro above his annual published salary over several years.
The NUJ's Dublin Broadcasting branch chair, and RTE's Education Correspondent, Emma O'Kelly, says people feel completely betrayed:
"We want that independent inquiry to go ahead but we want the scope of it to be quite broad. What we have long felt is a culture of secrecy around things like payments, pensions, secret deals. We want all that out in the open now. Also we have great concerns around the use of these third-party contracts. This is something we have raised with RTÉ before and we want our concerns now to be taken seriously by this organisation."