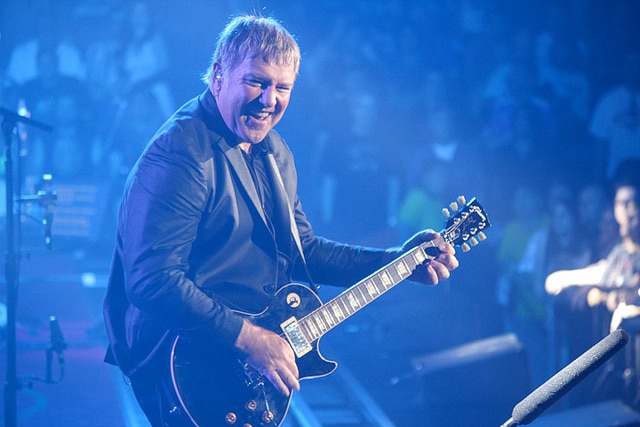 Guitarist with Canadian prog rockers Rush, Alex Lifeson hopes the band will keep recording music and doing small tours after their current tour finishes.
The band on a tour across North America but the band's manager revealed that the large scale tour could be the band's last "of that magnitude".
Lifeson said that after 40 years in the band that now was the time "to review and see where our priorities lie".
The "World's Biggest Cult Band" have recorded 20 albums in their 40 years together with their last, 2012's Clockwork Angels reaching number 2 on the Billboard Chart.
The guitarist spoke in a recent interview of the possibility of new music saying "We love playing together and we really enjoy that aspect of our relationship."
Lifeson, who suffers from slight arthritis in his hands, also hopes that the band won't stop touring competely as he wishes to do "special runs" of smaller tours lasting a couple of weeks.
Rush were inducted into the Rock And Roll Hall Of Fame in 2013 and are made up of Lifeson, bass player Geddy Lee and drummer Neil Peart.