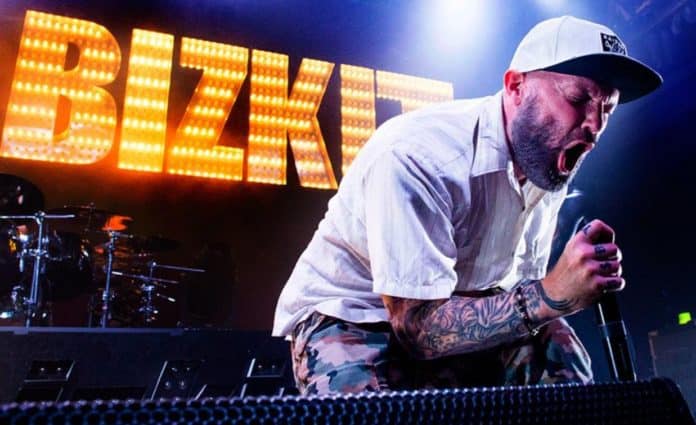 Limp Bizkit have cancelled the rest of their US Tour due to safety concerns.
Some reports had said that the group had fallen ill with Covid-19 just before their show in Ashbury Park, New Jersey last Friday (August 6).
However, this had been dismissed by frontman Fred Durst, who posted this via Instagram.
1. Wes Boland does not have Covid", Durst wrote. "2. The system is serious flawed. 3. We don't care much about the BS".
Durst did not reveal anymore on why the shows were cancelled, however he did write "Times2. we care a lot about you. To the six. 'They' can kiss it. Dad vibes coming soon".
"abundance of caution and concern"
Since then, the band have released this statement.
"Out of an abundance of caution and concern for the safety of the band, crew and most of all the fans, the Limp Bizkit show this Monday and the remaining August tour is being cancelled", they said.
"Refunds are available at their points of purchase. All tickets purchased online will be automatically refunded".
Representatives for Limp Bizkit have also yet to comment further on the situation.
Lollapalooza
Earlier this week, Limp Bizkit also saw a huge increase in streams and sales since their high profile performance at Lollapalooza last weekend. Check that out below.
The band played at the festival last weekend, sharing the stage with the likes of Post Malone, Freddie Gibbs, Megan Thee Stallion, Marc Rebillet and others.
This performance also led to Limp Bizkit becoming a trending topic on Twitter for that weekend (August 1 & 2). According to MRC Data, the band recorded a total of 1.9 million on-demand streams in that period.
This is up 27% from the previous Sunday and Monday (July 25 & 26). It also emerged that the band's song sales saw a 100% increase over the same period from 500 to 1,000.
The band also concluded the performance with previewing their new album.
"This song right here, it's for you and only you", Fred Durst said to the crowd and those viewing the livestream. "It's a song off our new album called 'Dad Vibes'. I want to see everybody out there dancing right now. Let me see how you do it".
Back in February, Limp Bizkit's Wes Borland said that the allegations made against former colleague Marilyn Manson were true. He claimed that he was around when Manson was dating Evan Rachel Wood. More on that here.