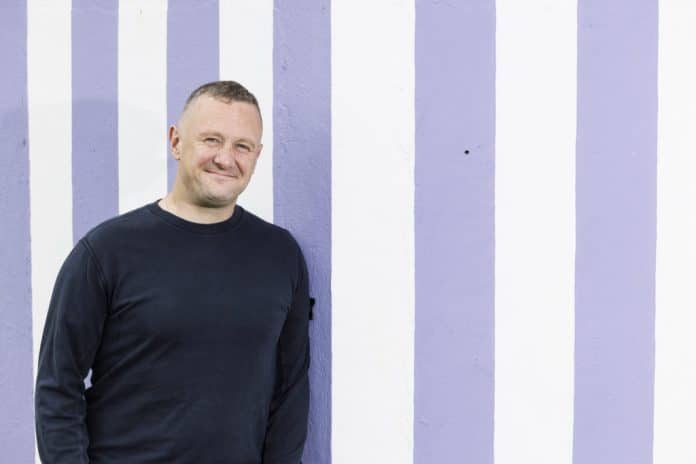 PJ Gallagher appeared with Ryan Tubridy on RTE 1's 'The Late Late Show' on Friday October 21 to discuss his time away, earlier this year, from his weekday breakfast show 'Morning Glory' on Radio Nova with co-host Jim McCabe.
This appearance followed the release of a special 'GloryDaze' podcast (a weekly podcast from Nova's Morning Glory team). On this podcast Gallagher and McCabe had a frank and open discussion, where PJ for the first time spoke publicly about seeking treatment for his mental illness during an 11 week stay at Dublin's St Patrick's Hospital.
Radio Nova is fully supportive of PJ Gallagher deciding to talk publicly about his struggles and feel the discussion is of such importance that they will air this 45-minute episode of 'GloryDaze' in its entirety on Radio Nova's 'Morning Glory' radio programme this Monday 24th October following the 9am news.
Kevin Brannigan, CEO, Radio Nova said, "At Radio Nova, we endeavor to support our team whenever possible. We try to create an environment that will encourage our employees to feel safe in discussing any issues with us that may be affecting them, including those of mental health. It's important for people to understand that there are always solutions to deal with problems that may seem insurmountable."
"This is why we now feel it imperative to give our backing to PJ and Jim's GloryDaze podcast discussing PJ's mental health and time away from the radio show and have a duty of care to air it for all listeners this coming Monday, 24th October, at 9am on Radio Nova."
PJ Gallagher said of wanting to share his mental health journey with listeners, "A lot of people talk about mental health, but they don't talk about mental illness. Stigma has been lifted on mental health but mental illness and going to hospital still has a stigma attached to it so I am happy to tell the story now of why I disappeared off the earth for those two months (almost three). I was lucky enough to have the support of great friends and family and of course the job, Radio Nova, they were all amazing."
Jim McCabe said of his friendship with PJ, "Obviously PJ is much more than a work colleague for me, he's one of my best friends. So I'm just happy that he came through it all and feels good enough now to be able to put his experience out there."
Executive Producer of 'Morning Glory' and 'GloryDaze', Clint Drieberg said, "I'm so glad PJ is in a place where he is happy and healthy enough to talk about this terribly tough time in his life. If what he has to say helps just one person dealing with mental illness then we have done our job in showing that it's ok to seek help. This World Mental Health Month makes it especially ok to ask for help or ask if someone needs help."
The conversation contains coarse language and is about sensitive issues which could be distressing. Listener discretion is advised and if you need support, you are not alone.
If you have been affected by any of the issues raised in this conversation, you can freephone the Samaritans 24 hours a day for confidential support at 116 123 or email [email protected].
You can also contact Pieta House on their helpline at 1800 247 247 or text HELP to 51444 to reach a counsellor.
You can text 50808 for support. The free, anonymous, 24/7 messaging service provides everything from a calming chat to immediate support. 50808 provides a safe space where you're listened to by a trained volunteer.
And you can also get a range of mental health supports at mentalhealthireland.ie
#bekind
#mentalhealth
#mentalhealthawareness
#mentalhealthmatters
#mentalillness
#depression
#WorldMentalHealthMonth
#RUOK
#BeThere
#youarenotalone