Biffy Clyro have just released 'Tiny Indoor Fireworks', a new track from their upcoming eighth studio album, A Celebration of Endings.
'Tiny Indoor Fireworks' is described as "the best direct rock anthem they've ever written, somehow snappy, melodic and light on its feet, while feeling so natural you could imagine it was conceived in minutes. Lyrically it's a joyous declaration of vowing to change yourself for the better, but its key line – "Pray for the better days" – has taken on a new sense of poignancy in the current situation".
'Tiny Indoor Fireworks' comes as Biffy Clyro prepare to play Radio 1's virtual Big Weekend UK 2020, which runs from May 22nd – 24th. The band have continued to be as busy as lockdown allows, joining the Live Lounge Allstars for their chart-topping take on Foo Fighters' 'Times Like These'. Simon Neil has also delved into the band's extensive back catalogue with a regular series of acoustic sessions.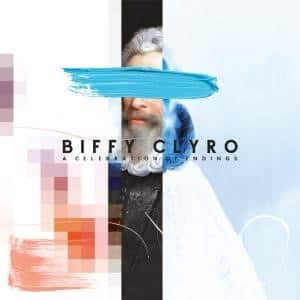 Biffy Clyro's UK and Ireland tour is still scheduled to commence in September coming to Dublin's 3Arena on Wednesday, October 7.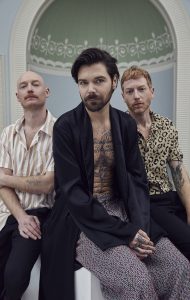 'A Celebration of Endings' is shaping up to be another huge era in Biffy Clyro's career. 'Instant History' was named as Annie Mac's Hottest Record in the World and has spent eight weeks on Radio 1's A-list. Further A-list adds also included Absolute, Radio X and Virgin. 'End Of' was subsequently premiered by Zane Lowe at Beats 1.
Working again with Rich Costey, the band's approach to the album was simple. Keep things fresh and maintain the wide-eyed wonder of what they do. Surprise themselves and each other. Push things to their furthest extremes. The result is a forward-thinking set which embraces the joy of things changing and progressing. On a personal level that might be a relationship which has reached a point where it's in both parties' interest to separate. And on a wider scale, it's about standing up for what you believe in.
'A Celebration of Endings' is now available to pre-order HERE with 'Tiny Indoor Fireworks', 'End Of' and 'Instant History' all provided as instant downloads for fans who pre-order the album.
The album will also be released on vinyl, coloured vinyl (exclusive to select indie stores), picture disc, CD, cassette and digital formats. A special vinyl book edition will also be available exclusively HERE.