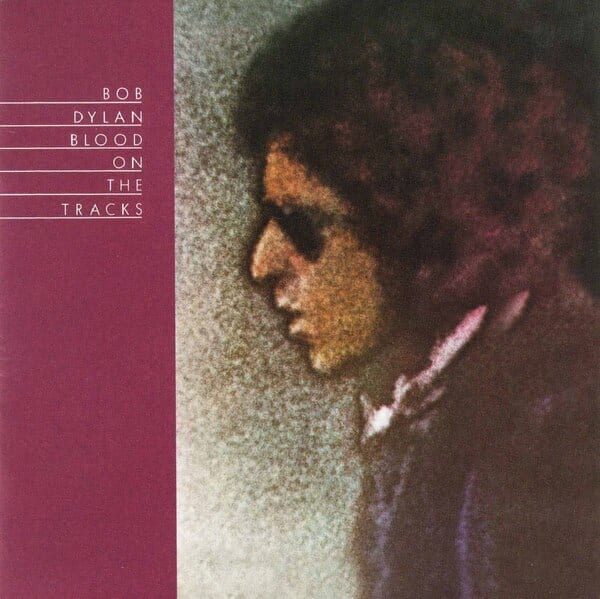 Tonight (February 8th) on the world famous Classic Album at Midnight on Radio Nova we're playing Bob Dylan's Blood on the Tracks.
The album is presented in full with no commercials or interruptions.
Following a tour with The Band, Dylan spent several weeks in New York in the Spring of 1974. There, while studying under the painter Norman Raeben, he began writing new material. He later relocated to his Minnesota farm with his mistress and Columbia Records employee Ellen Bernstein, where he finished 17 new songs.
Initially Dylan's plan was to record Blood on the Tracks with an electric band. He changed his mind after a frustrating session with guitarist Mike Bloomfield, who convinced him that the songs were better suited to acoustic arrangements.
After signing a contract with Columbia Records, recording began on September 16th, 1974 at New York City's A&R Recording Studios, where Dylan had recorded six of his 1960s albums.
Dylan's spontaneous approach to the sessions caused trouble for his musicians, who struggled to keep up with his methods. The original session musicians, Eric Weissberg's band Deliverance, were sacked after just two days, save for bassist Tony Brown (they can be heard on one track however, Meet Me in the Morning). Dylan then recruited organist Paul Griffin, steel guitarist Buddy Cage, bassist Billy Peterson, guitarists Kevin Odegard and Chris Weber, keyboardist Gregg Inhofer, drummer Bill Berg and mandolin player Peter Ostroushko.
After completing recording in New York, Dylan had a test pressing made. After playing the pressing to several people including his brother David Zimmerman and music critic Robert Christgau, Dylan decided to re-record five of the album's songs. On December 30th, Dylan and his musicians spent an intense session re-doing half of the album at Minneapolis's Sound 80 studio.
The lyrics on Blood on the Tracks are widely thought to have been influenced by Dylan's deteriorating marriage to Sara Dylan. Dylan has contradicted himself on this matter at several points in the past, initially claiming he didn't write "confessional songs" only to later say the events of Simple Twist of Fate "Happened to me." Dylan would later claim the songs on Blood on the Tracks were influenced by Russian writer Anton Chekhov rather than his own personal life.
Blood on the Tracks features 10 tracks. On Side A are Tangled Up in Blue; Simple Twist of Fate; You're a Big Girl Now; Idiot Wind; and You're Gonna Make Me Lonesome When You Go. On Side B are Meet Me in the Morning; Lily, Rosemary and the Jack of Hearts; If You See Her, Say Hello; Shelter from the Storm; and Buckets of Rain.
Released on January 20th, 1975, Blood on the Tracks topped the US Billboard album chart and reached number four on the UK album chart. One of Dylan's most commercially successful albums, Blood on the Tracks would go on to sell over two million copies in the US.
Critics were so divided on Blood on the Tracks that Rolling Stone published two conflicting reviews. Jonathan Cott praised "Dylan's magnificent new album" while Jon Landau said the album had "been made with typical shoddiness." Having been critical of the test pressing, Robert Christgau called the finished product Dylan's "most mature and assured record."
Blood on the Tracks is now widely regarded as one of Dylan's finest albums. In 2015 it was inducted into the Grammy Hall of Fame. Rolling Stone ranks it as high as number nine on its list of the 500 greatest albums of all time.
You can hear Blood on the Tracks in full at midnight tonight on Radio Nova.