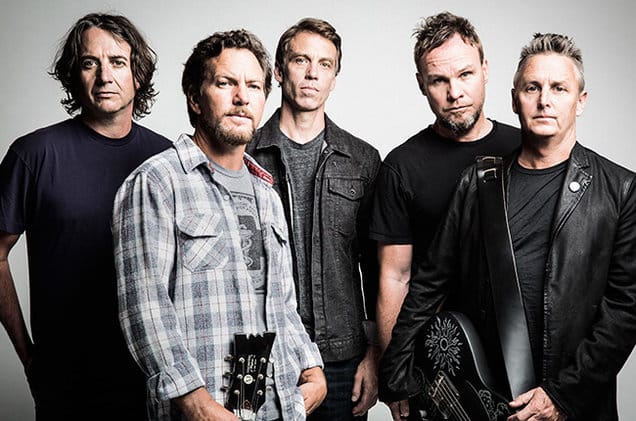 A new Pearl Jam song 'River Cross' was the soundtrack to a new advert which was aired during the broadcast of last night's Super Bowl on February 2nd.
'River Cross' can be heard in a new advert from the American phone network Verizon. This is part of the band's forthcoming new album 'Gigaton'.
The preview of Pearl Jam's 'River Cross' in the Harrison Ford-narrated clip, praises the bravery of first responders.
'River Cross' is the second tune to emerge from the highly anticipated  'Gigaton'. This lead single 'Dance of the Clairvoyants'  dropped on January 22.
Speaking about 'Dance Of The Clairvoyants', Jeff Ament from the band calleded it as "a perfect storm of experimentation and real collaboration, mixing up the instrumentation and building a great song — and Ed writing some of my favourite words yet, around Matt's killer drum pattern".