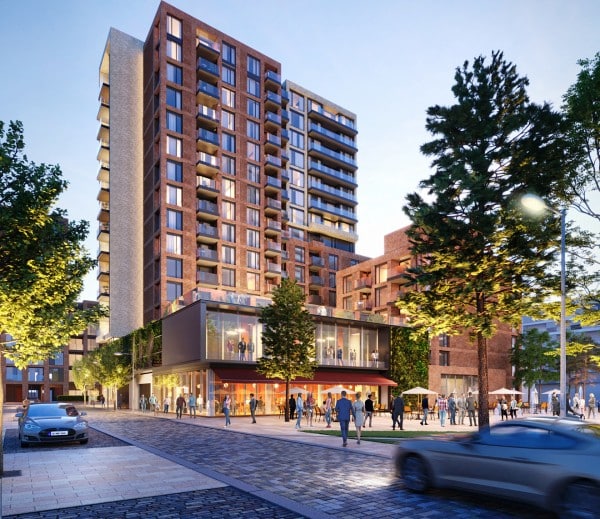 Plans for 732 new residential units in Dublin's Liberties will be met with 'local outrage' according to a City Councillor.
Developers Hines and APG have submitted proposals to refurbish the Player Wills factory building, and add on to it.
Those new builds will be between 2 and 19 storeys in height, with two new parks alongside them.
The old Player Wills tobacco factory is on the South Circular Road, Dublin 8. The building was constructed in 1935 and remained in use until 2005.
The factory is being renovated as part of a redevelopment plan with Dublin City Council for both the Player Wills site and Bailey Gibson industrial lands.
Local Councillor Tina McVeigh says the wishes of the local people have been ignored "The intended so-called consultations. We set out our views and what's being proposed is the antithesis of what the community have expressed as to something that they see that could be developed on the site, that would enhance the community and I expect that there's going to be local outrage."
Managing Director with Hines Ireland Gary Corrigan said, "Hines and APG have worked closely with Dublin City Council and other stakeholders to develop a detailed design that provides much needed housing and associated amenities, while respecting the local street pattern and heritage of the area."