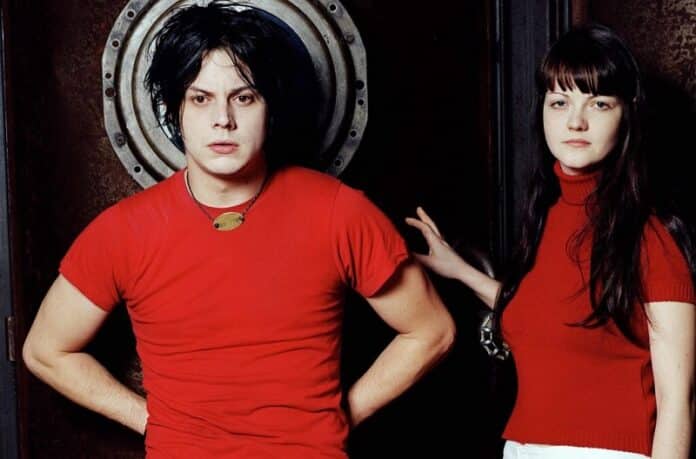 The White Stripes have released a new live album taken from a concert in 1999. The new record aims to benefit the voter participation advocacy group Fair Fight Action.
The show was recorded on September 27, 1999 at the band's concert at the 40 Watt Club in Athens, Georgia. The new album consists of 11 tracks and was released on Jack White's Third Man record label.
Fans can purchase the new record from the Bandcamp page here. The album is available until December 20.
All proceeds will go to the Fair Fight Action group. It was formed by Stacy Abrahams and they work to protect the rights of eligible voters in the upcoming Georgia state runoff elections.
Recently, a plethora of White Stripes B-sides have been added to all the usual streaming sites. If you haven't already checked your usual streaming service, make sure you do as there are some great songs to be heard such as 'Sugar Never Tasted So Good'.
As well as the new album and digital releases, the band have also uploaded two vintage performances from Saturday Night Live to their YouTube channel. You can check both of them out below.
The White Stripes Greatest Hits album was released digitally earlier this month. Due to the pandemic, physical copies in Ireland won't be available until February 2021.
In a statement promoting the Greatest Hits album, the band said "We get that the idea of 'Greatest Hits' may seem irrelevant in the era of streaming, but we also wholeheartedly believe that great bands deserve a 'Greatest Hits'. The White Stripes are a great band with great fans and it feels like a greatest hits compilation from them is not only appropriate but absolutely necessary."
Live At The 40 Watt track list
1. Sugar Never Tasted So Good
2. Good To Me
3. Suzy Lee
4. Let's Build A Home
5. Jolene
6. Astro
7. Jimmy The Exploder
8. Broken Bricks
9. I'm Bored
10. Slicker Drips
11. The Big Three Killed My Baby