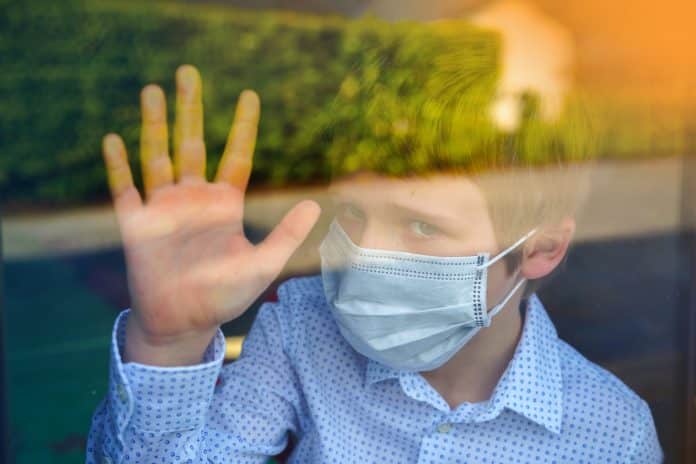 People in Laois, Offaly and Kildare must stay within their own counties for two weeks from midnight tonight.
The Taoiseach says pubs and restaurants in the three counties will have to close, as part of the local lockdown.
Micheál Martin says people shouldn't use public transport unless it's absolutely essential and that the restrictions are needed because the virus is a 'deep and urgent threat'.
An Taoiseach @MichealMartinTD addressed the nation this evening at Government Buildings. https://t.co/40AwCegDiH pic.twitter.com/Puq9kRfwDk

— MerrionStreet.ie (@merrionstreet) August 7, 2020
There will be no sporting events or matches. Gyms, cinemas, theatres and museums will also close. Outdoor gatherings should be limited to 15.
People in the three affected counties will only be allowed travel within their own county, unless it is for work or medical appointments, or for family reasons.
There will be an exemption for those who need to travel for farming reasons. There will be no travel into the three counties other than for work, medical reasons or other essential reasons like farming.
Those who need to get to other destinations through those counties will be able to do so but will be asked not to stop while travelling through these counties.
Minister for Health Simon Donnelly said regulations are being put together to enforce the new restrictions. He said there would be Garda checkpoints in the three counties although he said "we will succeed by solidarity." The regulations will apply from Sunday night onwards, he said.
#WATCH Taoiseach Micheál Martin announces a two-week local lockdown for #Kildare, #Offaly and #Laois following a spike in coronavirus cases#VMNews | #COVID19 | #Coronavirus | #COVID19ireland pic.twitter.com/xFfHjLUMUt

— Virgin Media News (@VirginMediaNews) August 7, 2020
The Deputy Chief Medical Officer Dr Ronan Glynn says imposing a regional lockdown in Kildare, Laois and Offaly will help us to control the disease and will only need to be in place for two weeks. He says while todays decisions are not easy – we need to remember that no one is immune.
The Chief Executive of the HSE Paul Reid has appealed to anyone with symptoms or a close contact of a case to come forward for a test.
He said additional resources will be made available to the public health teams in the region- particularly in their contact tracing work. The National Ambulance Service is also going to provide additional pop up testing facilities in the three counties from tomorrow.
Meanwhile, The Department of Health has announced 4 more people have died as a result of Covid-19 in Ireland. There has been a further 98 confirmed cases. This means 1,772 people have died as a result of the virus and the total number of confirmed cases is 26,470.
Of the cases notified today 35 are located in Kildare and 26 in Offaly.