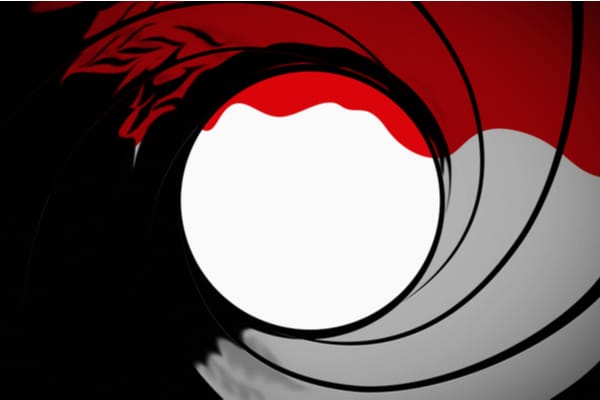 A screenplay writer for British Intelligence spy, James Bond has expressed his concerns for the film, following Amazon's acquirement of MGM. John Logan fears that the takeover of MGM Studios by Amazon could eventually lead up to the spy franchise's demise.
Amazon's acquirement of the famous studios, who once produced stars such as Clark Gable, Elizabeth Taylor, Fred Astaire, cost the company $8.45 billion dollars. However, the deal does include a guarantee that Bond producers, Barbara Broccoli and Michael G. Wilson would retain 50% and artistic control over the $7 billion, 24-movie series.
According to some, the release of the 25th Bond film, No Time To Die which releases in September, is highly regarded. This monumental event on the movie calendar is seen as the event that could help the movie industry recover from the pandemic.
However, Logan fears the worst for Ian Fleming's classic character in an opinion piece he wrote in the New York Times. The writer expressed that he experienced a "chill" when he heard of the acquisition by Amazon, fearing their business model would impose itself on 007 sooner or later.
"Bond isn't just another franchise, not a Marvel or a DC," Logan said. "It is a family business that has been carefully nurtured and shepherded through the changing times by the Broccoli/Wilson family. When you work on Bond movies, you're not just an employee. You're part of that family.
Logan feels the reason Bond is still held in such high regard by fans after more than 50 years is that MGM's family has done an "extraordinary job" of protecting the character "through the thickets of moviemaking and changing public tastes". The screenwriter feels although corporate partners come and go, "James Bond endures. He endures precisely because he is being protected by people who love him".
As explained in the piece, the current deal with Amazon gives Barbara and Michael, who own 50% of the Bond empire, "ironclad assurances of continued artistic control". However, Logan questions if this deal will always be the case as he questions; "What happens if a bruising corporation like Amazon begins to demand a voice in the process?
"What happens to the comradeship and quality control if there's an Amazonian overlord with analytics parsing every decision? What happens when focus groups report they don't like Bond drinking martinis? Or killing quite so many people? And that English accent's a bit alienating, so could we have more Americans in the story for marketability?".
Logan expresses his concerns and points to internal polling data as an example of what we can expect from the company which aspires to customer satisfaction. Internal polling proclaimed that the movie adaptation of Sweeney Todd would be much more popular "without all those annoying songs".