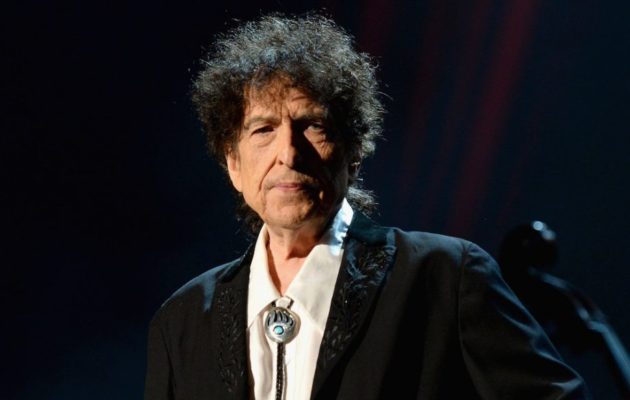 A previously long-lost collection of Bob Dylan documents have been sold at an auction for €415,847.
The documents included unpublished lyrics written by Dylan, letters between him and late American blues musician Tony Glover and transcripts of interviews between the two musicians. Glover was a musician from Minnesota and was prominent in the folk scene. He died in 2019.
Glover owned the collection of documents and they were sold at the auction by his widow. The items were sold in separate lots. The identity of the buyer has not been made public.
The two musicians were close friends since the 60s. When Dylan played the Newport Folk Festival in 1963, the poem he contributed to the festival's programme was dedicated to Glover who he called a "best friend in the highest form".
The interviews transcribed in the letters shed light on why Dylan changed his name from Robert Zimmerman. The singer discussed the topic of antisemitism and said "a lot of people are under the impression that Jews are just money lenders and merchants" wrote Dylan. "A lot of people think that all Jews are like that. Well they used to be cause that's all that was open to them. That's all they were allowed to do".
The antisemitism that was rife in society and the media led him to go by the name Bob Dylan. He also joked that he could have changed his name to anything, including "Bob Doughnut".
Also revealed in the documents was that Dylan's 1969 song 'Lay Lay Lay' that featured on his album 'Nashville Skyline' was written for Barbra Streisand.
Some of the lyrics included were written after Dylan met Woody Guthrie in 1962. Guthrie was considered to be a mentor for Dylan. Some of the lyrics that were never made public until last month were:
"My eyes are cracked I think I been framed/ I can't seem to remember the sound of my name/ What did he teach you I heard someone shout/ Did he teach you to wheel & wind yourself out/ Did he teach you to reveal, respect, and repent the blues/ No Jack he taught me how to sleep in my shoes."
A biopic about Bob Dylan starring Timothée Chalamet as the folk icon has been delayed due to the pandemic. Speaking to Collider, the cinematographer for the film, Phedon Papamicheal said "I don't think it's dead, but it's a tough one to pull off in a Covid-era because it's all in small clubs with lots of extras in period costumes so you've got lots of hair and makeup".
In other Bob Dylan film news, he is to join forces with George Clooney to create a baseball inspired film. You can read Radio Nova's report on it here. The folk icon also released an album back in June entitled 'Rough and Rowdy Ways'.