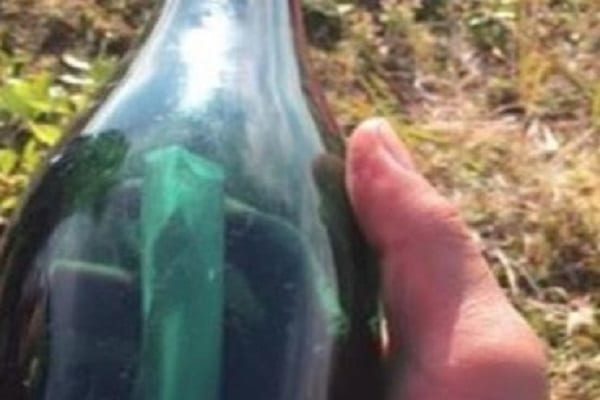 A man found a 50-year-old letter contained in a bottle on the coast of western Alaska. The message within comes from the Russian Navy.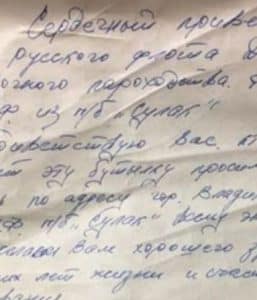 According to KNOM-AM radio, Tyler Ivanoff was gathering firewood a few weeks ago near Shishmaref, 600 miles northwest of Anchorage, when he found the handwritten Russian letter.
Mr Ivanoff told reporters:
 "I was just gathering firewood. I just happened to stumble across the bottle, and I noticed it was a green bottle and had a cork top. Not really cork, it was a tight cap, and I could see inside the bottle there was a note."
Mr Ivanoff posted the find on Facebook. Russian speakers online offered a translation of the message saying it was a greeting from a Cold War Russian sailor. The letter is dated 1969.
The message also had an address and a request for a reply from the anyone who discovered it.
Reporters from the state-owned Russian media network Russia-1 located the original writer, Captain Anatoliy Botsanenko. Mr Botsanenko. Officials said when he saw photos of the bottle and note, Mr Botsanenko got emotional and said:
"It looks like my handwriting. For sure! East industry fishing fleet! E-I-F-F!"
The message was sent while he was working on a ship whose construction he oversaw in 1966. The boat was called the Sulak, and he sailed on until 1970,
Mr Ivanoff said he was not sure if he would send a response , but was thinking about writing his own letters with his children.
"But that's something I could probably do with my kids in the future. Just send a message in a bottle out there and see where it goes," Mr Ivanoff said.