The identification of Patrick Hutch at the scene of the Regency Hotel shooting has been described as 'sullied, tainted and unsatisfactory'.
Lawyers are debating the admissibility of a photo which was taken at the scene of the killing.
Around the time David Byrne was shot dead at the Regency Hotel – a photo was taken outside – of a man dressed as a woman holding a gun.
It's the States case that Patrick Hutch is that man – the 25-year-old of Champions Avenue in Dublin's north inner city has pleaded not guilty.
The court has heard two Gardaí identified Patrick Hutch as the man in the photo in question two days after the Regency shooting at Ballymun Garda Station.
Mr Hutch's barrister has described the identification process as 'sullied, tainted and unsatisfactory'.
He told the court it was a 'dog's dinner' and there was a significant lack in fair procedure about how the identification process was recorded and carried out.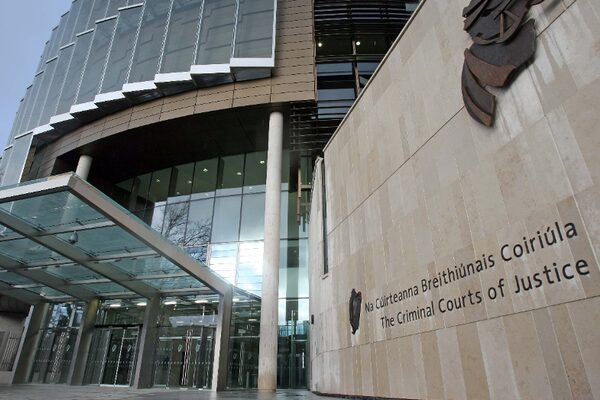 Earlier the court heard that three Gardaí who had different reasons to engage with Patrick Hutch agreed they weren't in a position to ID him as the man in the photo.
One of them – Detective Garda Kevin Keyes – said he spoke to Patrick Hutch in a hospital in August 2014 after he had been shot in the leg.
He said he couldn't ID him in the photo as he didn't know him well enough.
He told the court Patrick Hutch's brothers were certainly on his radar, Gary Hutch was shot dead in 2015 while Derek or Del Boy Hutch is serving a lengthy prison sentence.
But he said Patrick Hutch wouldn't have been on his radar – even though he has 40 entries on the PULSE system, he said none of them were from him.