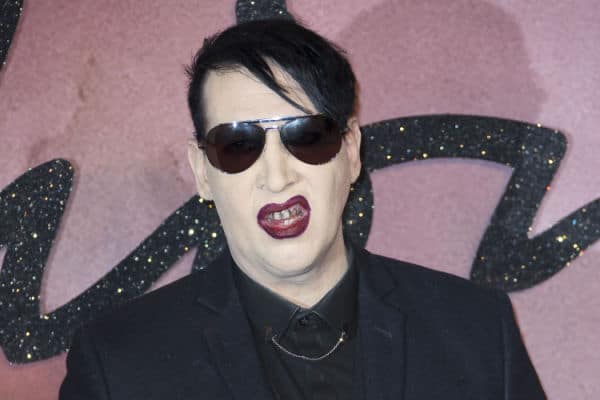 Would you like to listen to the article instead of reading it?
Marilyn Manson has been fined and sentenced to 20 hours of community service for blowing his nose on a videographer during a 2019 concert.
Manson pleaded no contest to the charge. This means that while he does not contest the charge, he does not admit guilt.
Manson, whose real name is Brian Warner, was charged with two misdemeanour counts of simple assault following the incident in New Hampshire.
As part of a plea agreement, prosecutors agreed to dismiss another charge, which alleged that the 56-year-old also spat at the videographer.
The controversial rock musician was fined just over $1,400 with $200 suspended. He must also stay arrest-free and notify local police of any New Hampshire performances for two years.
According to a police affidavit, Manson spat a "big lougee" at camera operator Susan Fountain during the concert in Bank of New Hampshire Pavilion, Gilford on August 19, 2019.
In a statement, Ms Fountain said, "I've never been humiliated or treated like I was by this defendant.
"For him to spit on me and blow his nose on me was the most disgusting thing a human being has ever done."
Video footage of the incident, reviewed by police, showed Manson pointing and laughing at Ms Fountain as she walked away after the assault.
Manson had originally pleaded not guilty to both charges in 2021.
He will serve his community service in California and told reporters that he might choose to work with people in recovery.