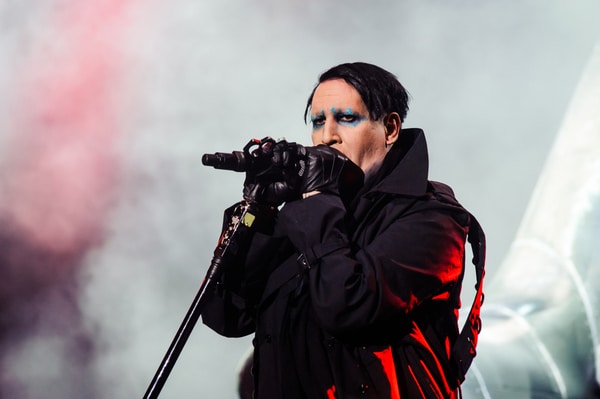 Marilyn Manson has been working intimately with Ye, the rapper formerly known as Kanye West, on his new 'Donda 2' album, according to reports. 
This news comes shortly after Manson made headlines when he was accused of abusing and sexually assaulting several women throughout his career. The 53-year-old singer is reportedly spending "every day" in the studio working with West on the follow up to his 2021 album 'Donda'.
The alleged collaboration between the two was reported by West's collaborator Digital Nas during an interview with Rolling Stone. Nas reported that "every day" when he goes to the studio, "Marilyn is in there working on Donda 2".
When probed about Manson's involvement on the new album, Nas elaborated, saying "[Ye] doesn't want Marilyn to play rap beats".
"He wants Marilyn to play what he makes, and then Ye will take parts of that and sample parts of that and use parts of that like he did [generally when making] 'Yeezus'."
According to Nas several producers from West's 2013 album 'Yeezus' are also working on 'Donda 2',  "[as well as] Marilyn, me, [and] a bunch of producers from Donda."
Manson's collaboration on the album comes only months after the two joined forces on "Jail", a track from 'Donda', last year where Manson is credited as a co-writer. The singer also appeared at Ye's Sunday Service event.
The singer's work on 'Donda 2' coincides with new allegations of sexual assault missed by Manson's ex-fiance Evan Rachel Wood, who accused him of "essentially [raping her] on-camera" during the  filming of 2007 music video for "Heart-Shaped Glasses". 
Wood elaborates on her claims in her new documentary 'Phoenix Rising', where she says that Manson abused her "for years" between 2006 and 2011. When the pair met and started dating Wood was 18 to Manson's 38.