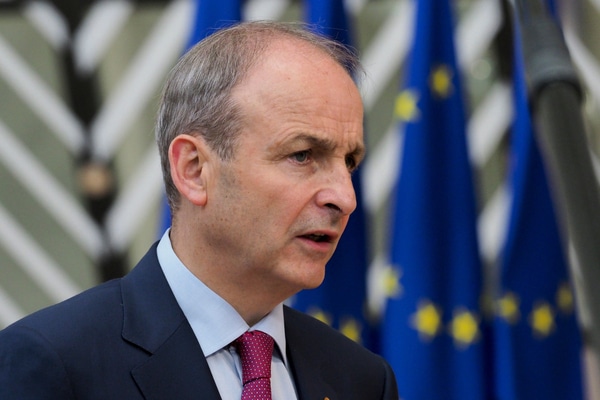 Taoiseach Micheál Martin has warned that the ongoing conflict between Russia and Ukraine will lead to an energy price hike and food issues for Ireland.
This comes after oil prices saw a huge increase on Monday, as Western allies imposed sanctions on Russia.
Russia has also faced sanctions from the EU. Such sanctions have had an impact on their banks, along with curbing exports to the country.
This has raised concerns that Russia could retaliate, by reducing or completely shutting down energy shipments into Europe.
"scenario planning"
On the situation, Taoiseach Micheál Martin has said that the Government are "scenario planning" in order to deal with the economic fall out.
Mr Martin also added that this could also lead to food issues, along with higher energy costs for people.
The Government have also added that they have moved to try and ease the financial impact Irish people are facing due to inflation.
"We are doing various scenario planning in terms of that impact", Mr Martin said.
"We don't have huge exports with Russia so on that front it will not be as great as it will be for other countries who have a much stronger trading relationship with Russia", the Taoiseach added.
"I do think we will see the manifestation of it in terms of energy prices and we have to watch the food situation as well". 
"It will have a destabilising impact on the overall European economy and global economy and given that we're an exporting nation it will have impacts and it will have impacts on some sectors as well". 
Mr Martin's latest comments come after he and Foreign Affaires Minister Simon Coveney had also insisted that they have no intention of expelling Russian ambassador Yuri Filatov after he had repeatedly denied that Russia had intended to invade Ukraine.
Mr Coveney insisted that some diplomatic channels must remain open.
"I need to insure that regardless of what happens in the coming weeks or months that we have some line of communication with Moscow, in terms of looking after our own people", he said.