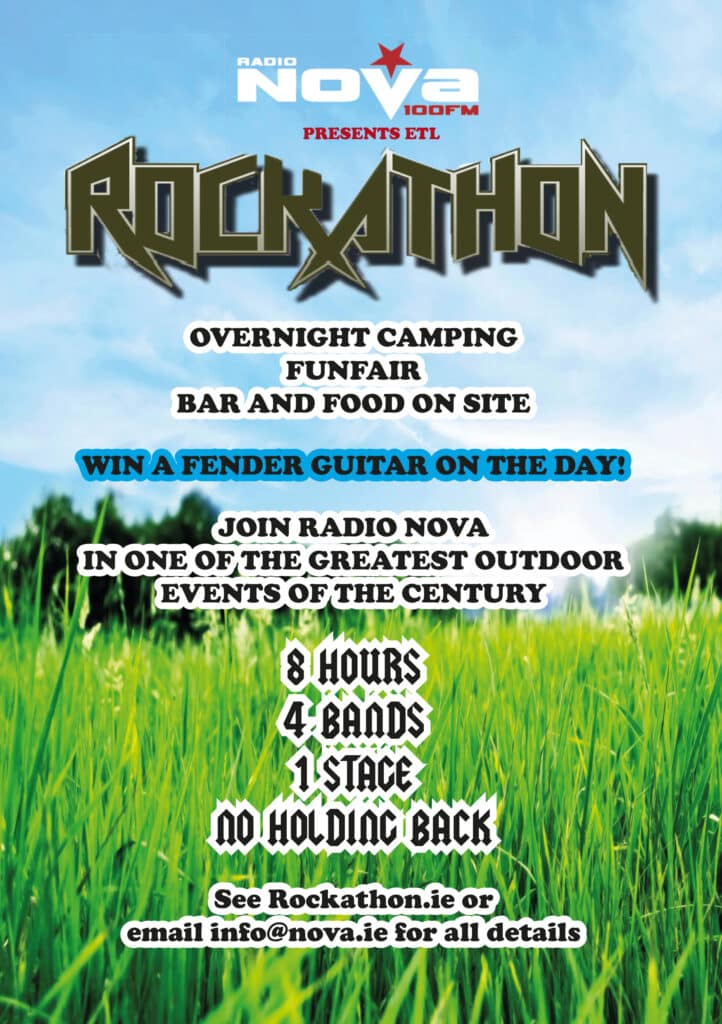 The final hoorah of the summer festival circuit is always Electric Picnic in Stradbally. By the time that rolls around at the end of August, festival season starts to think packing its tent away, unplugging those overworked generators and going home for a real shower! But can we entice you back out for some more Rock 'n'Roll?
Say hello to the ETL Rockathon!
This one day event happens at Fairyhouse Racecourse September 6th and the people at Event Transformers (ETL) promise eight hours of non-stop rock, from four of the finest tribute bands on the planet!
Like Meatloaf? – 'Pure Meatloaf' kick off the gig around lunchtime.
AC/DC get the full school uniform Angus and bare chested Bon Scott nod from the lads in 'Whole Lotta Voltage'
Fresh from the UK festival circuit, 'Flash Harry' pay tribute to Queen and then the spot light is turned to shine on all you crazy diamond Floyd fans, as 'Green Floyd' wrap the show.
Tickets are available now from Ticketmaster and the Rockathon is proudly supported by Radio Nova.
Speaking of Floyd, once the Rockathon is over, there will only be a wait of a month before the NEW Pink Floyd album comes out. (Christmas pressie sorted!)
You've no doubt heard about this already, but in case you haven't, the record is called 'The Endless River' and is made up of new tracks recorded during 'The Division Bell' sessions back in 1994.
Originally it was thought that the tracks would all be instrumentals, but vocals, including some from David Gilmour, have been added during additional sessions last December. Rick Wright, of course, plays on these previously unheard tracks, Roger Waters does not!
The band have been quick to point out too, that the release in October will not be supported by any live shows and that the album will be "the closest we will ever come to a Pink Floyd comeback"
So that's that.
For now!
Chat to you weekday mornings on Radio Nova from 6am or on twitter: MartyMtweets.
Till the next time!