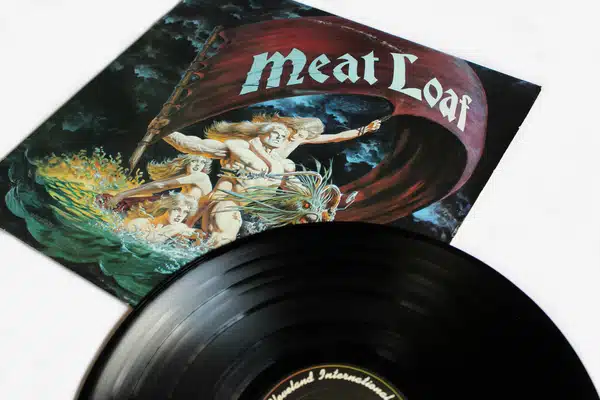 The late Meat Loaf is set to make one final appearance on our screens.
Meat Loaf, who was born Marvin Lee Aday, passed away at the age of 74 on January 21st.
Since 2009, the Bat Out of Hell singer has been making appearances on the paranormal investigation show Ghost Hunters. Before his death, Meat Loaf managed to film one final appearance on the show last September.
Meat Loaf's final Ghost Hunters appearance sees him join the titular crew as they investigate a supposedly haunted old farmhouse in Tennessee.
"Rumours of terrifying activity have plagued the property for decades, but the new owners want to reassure the community that their home doesn't harbour dangerous entities," a press release for the episode reads.
Titled The Haunted House On The Hill, the episode will debut on Discovery+ on February 12th. A trailer has been released for the episode, which you can watch below.
"I am so incredibly honoured and thankful to Jason [Hawes, star and co-producer of the show] and the team for inviting me out again," Meat Loaf can be heard saying in the trailer.
"A lot of people don't realise with Meat Loaf, that he's been investigating claims of the paranormal for a long time," Hawes says. "That's actually what sparked our friendship and we've been hanging out ever since."
Previous Ghost Hunters episode have seen Meat Loaf tag along to explore a haunted island in New York and a spooky furnace in Alabama.
In 2017 Meat Loaf was a member of the cast of fictional TV series Ghost Wars.
In a 2016 interview with The Mirror, Meat Loaf claimed that he regularly sees ghosts.
"I think if we walked together down a busy street in London, somebody that looked like a normal person would no doubt pass us," he told the interviewer. "But you might feel a temperature change and a heavy feeling. It would be a like a weight was on your chest and you'd got tired all of a sudden. If we turned around at that moment and followed the person who just passed us, he would disappear."
In the same interview he claimed a ghost "came through the wall" of his London hotel room.
"I turned and shouted HEY HEY HEY," he said of his paranormal encounter. "He never turned and never looked at me. It wasn't merely his spirit, it was an energy that was left. He wasn't ready to die. He was probably just repeating the same thing over and over again. If it was an intelligent haunting, he would have turned and stopped."