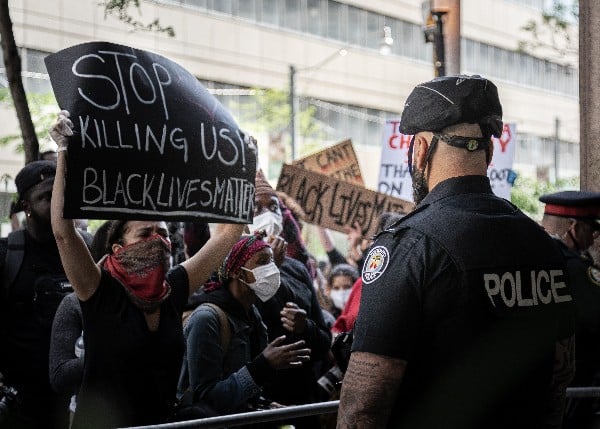 Police in the US have released body cam footage showing the moment an African American man, Tyre Nichols, called for his mother as he was beaten by five officers before he died.
The video emerged one day after the officers were charged with murder in Nichols' death.
He died in hospital on January 10th, three days after the attack.
The Memphis Police Department has released four graphic videos of the traffic stop and its violent aftermath, totalling more than an hour of footage. The footage comes from a combination of police body cam footage and cctv footage in the area.
The longest of the four videos was from an overhead camera on a power pole. It lasts 31 minutes and has no sound.
The videos show the graphic beating of the victim.
Officers are seen holding Mr Nichols down while others take turns kicking and punching him. They also struck him with a police baton.
The footage shows the man being pepper-sprayed and assaulted as he repeatedly shouts: "Mom!"
Mr Nichols' mother, Row Vaughn Wells, has said her son was only about 70 meters from her home when the attack took place.
Police initially said Mr Nichols had been stopped on suspicion of reckless driving, which has not been substantiated.
Charges for Officers
The Five sacked officers have been charged with second-degree murder and other crimes, including assault, kidnapping, official misconduct and official oppression.
Before the release of the footage of Tyre Nichols, Memphis police and lawyers for Mr Nichols' family warned that the images were brutal and likely to cause outrage. They called for calm with the release of the images. His family had been shown the footage prior to its release to the public.
In a press conference, Mr Nichols mother, Row Vaughn Wells said "No mother should go through what I am going through right now, no mother, to lose their child to the violent way that I lost my child,"
Peaceful protests took place in Memphis on Friday night after the video was released. Some demonstrators blocked a major highway in the city, while small-scale demonstrations were held elsewhere in the country.
Many protesters held banners demanding justice for Mr Nichols and an end to "police terror".
Police Brutality
There has been a rise in US Law enforcement violence. Last year, 1176 people were killed by the police. This has been the deadliest year on record since 2013.
According to data released by Mapping Police Violence Police across the country killed an average of more than three people a day, or nearly 100 people every month
The non-profit research group maintains a database of reported deaths at the hands of law enforcement.