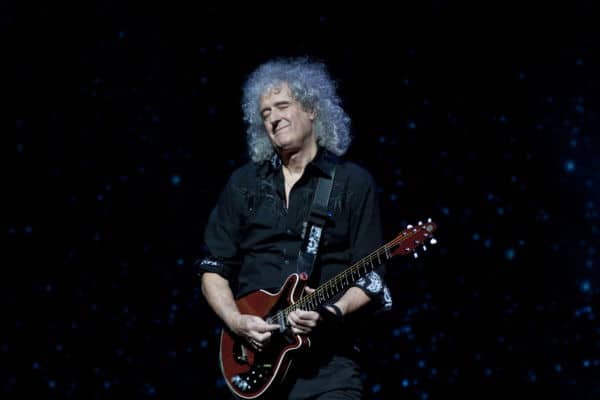 Brian May has once again insisted that Queen "could never" perform at Glastonbury.
The guitarist has previously clashed with the festival's co founder Michael Eavis over the controversial badger cull.
Eavis had previously called May a "danger to farming", and insisted that this cull helps to fight against the impact that bovine tuberculoisis has on cattle.
Following this, Brian May dismissed the idea that Queen could perform at the venue, even it it became a remote possibility.
"We won't [play Glastonbury] and there are a lot of reasons for that. One of them is that Michael Eavis has frequently insulted me, and I don't particularly enjoy that. What bothers me more is that he's in favour of the badger cull, which I regard as a tragedy and an unnecessary crime against wildlife", May had said at the time.
He also added that the band would not perform at the festival, unless things "changed radically". 
When asked if the cull was the reason for Queen's abstention from the festival, Eavis said "Not really but it does have a bearing on it. I have to say, it does have a bearing on it". 
"could never level with that"
Since then, Brian May has reiterated his stance on this cull, and insists that Queen will not perform at the Worthy Farm venue.
"Would I ever do it? No. As the man who runs it advocates killing badgers for no good reason and I could never level with that", he said.
"Have they tried to book us? I think the feeling is mutual so I think they understand how I feel".
Michael Eavis had previously stated that he had received a postcard from Queen's manager, in an attempt to secure a headline slot for the band. The attempt was reportedly unsuccessful.
Earlier this month, May's former Queen bandmate Freddie Mercury had revealed which two guests that he would love to meet. Check that out here.