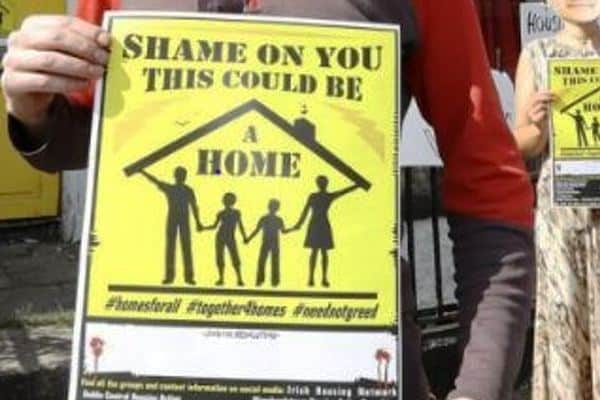 The High Court has heard that the owner of a vacant Dublin property where activists are holding a sit-in has been sent a threatening email.
The group have been ordered to leave the house by tomorrow morning. The activists took over the property at 35 Summerhill Parade last week claiming they want to highlight the housing crisis.
The High Court heard today that attempts to get them to leave have failed and those involved have refused to identify themselves.
Lawyers for the owner also told the court that an anonymous email was sent to him warning him to drop the case or there would be 'hell for him and his family'.
The activists have now been ordered to leave the property by 8am tomorrow morning. Outside court protesters wore Leo Varadkar masks, and vowed to show solidarity with the occupiers.
Several housing groups have occupied 35 Summerhill Parade since Wednesday of last week following a protest on O'Connell Street.
Dublin Central Housing Action said they held their protest "against the continuing national housing crisis and the government's complete inaction".