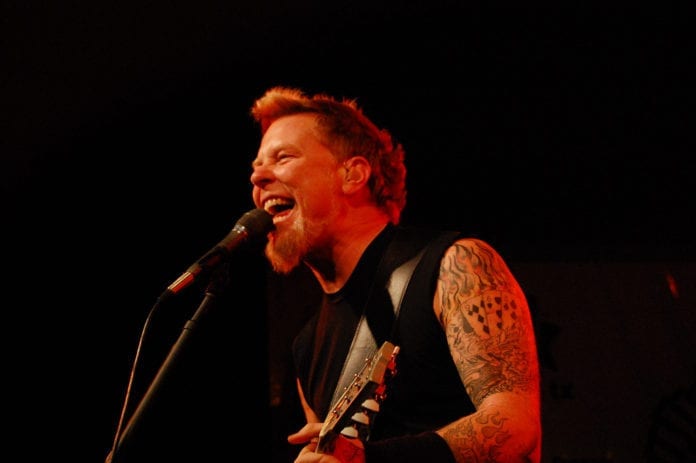 Metallica drummer Lars Ulrich has shared the band's 'out of this world' new concert dream.
The heavy metal band would love to be the first band to ever play in space!
Well they have conquered the world. In 2013, the Californian rockers set a world record when they played all seven continents in a year.  The band earned a spot in the 60th-anniversary edition of the "Guinness World Records" book after a whirlwind year performing concerts in North America, South America, Europe, Africa, Asia, Australia and Antarctica.
The band completed the challenge by performing for a group of 120 scientists in Antarctica. There venue for the gig was a transparent dome at Carlini Station – so they already used to playing in usual places. The hour-long set was aptly dubbed Freeze 'Em All and saw the rock band perform ten tracks.
Guitarist Kirk Hammett shared that he had always wanted to play "on the space shuttle, maybe the moon" as they were running out of places to play on Earth.
In a recent interview, Ulrich said: "Living in San Francisco which is the gateway to the future, obviously all those things are being planned around San Francisco to a degree so I feel that we are close to that as we can be.
"There's a few feelers out to a few people – nothing worth giving away yet. The headline 'Metallica promises to play in space' can certainly be derived out of this wishy-washy answer!"
He adds: "I don't really want to commit to anything other than to say that if there really is a possibility for this to happen, then we will happily be at the very front of that line.
"I think we've shown over the last few decades that that sense of spirit, that sense of adventure still burns in us and that we would love to, and would bend over backwards to, make anything out of the ordinary happen, so watch this space."
Photo Credit: whittlz