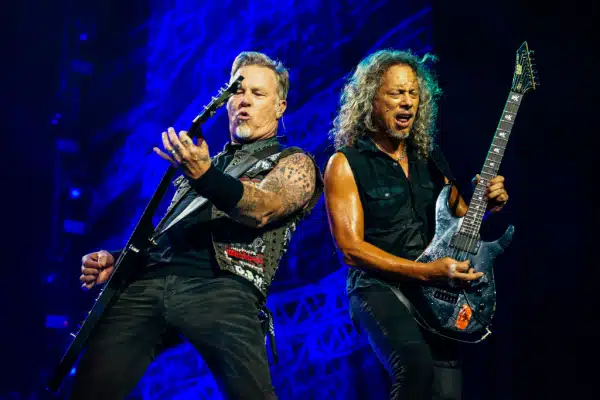 According to a recent study, Metallica's single 'Enter Sandman' is the most commonly misheard track with regards to its lyrics.
In 1954, Sylvia Wright first coined the phrase 'mondegreen', meaning "a word or phrase that results from a mishearing especially of something recited or sung". 
This can be very easily done, when a person mishears the precise words or lyrics of a song.
Now according to a US survey Wordfinder, 'Enter Sandman' is the most lyrically misconstrued track.
Participants were challenged on their knowledge of lyrics for tracks, by guessing the lyrics from a choice of four phrases.
The survey revealed that 70% of music fans commonly mishear the Metallica tracks lyrics 'Exit light / Enter night'. They in fact believed the lyrics were 'Eggs and light / End all nights'. They are reportedly misheard from people of Generation X, Millennials and Generation Z.
Other tracks which featured as commonly misheard tracks also include Nirvana's 'Smells Like Teen Spirit', Queen's 'Bohemian Rhapsody', The Beatles' 'I Wanna Hold Your Hand'.
Most people appeared to misinterpret the lyrics for Nirvana's track 'With the lights out, it's less dangerous / Here we are now, entertain us'. Most fans think the lyrics sound like 'With the lights out, it's Las Vegas / Hear me all now, entertainers'. 
In other news regarding Metallica, they will perform at the upcoming tribute shows for the late Foos drummer Taylor Hawkins, the first of which is this weekend in London.
They will join a star studded line up, including Red Hot Chili Peppers, AC/DC, Liam Gallagher, Alanis Morrisette, Sebastian Bach, Travis Barker, Geezer Butler, Dave Grohl, Queen and Miley Cyrus. More  from Nova here.
AC/DC's Brian Johnson also revealed that he is "honoured" to perform at these gigs, calling Hawkins a "lovely man".