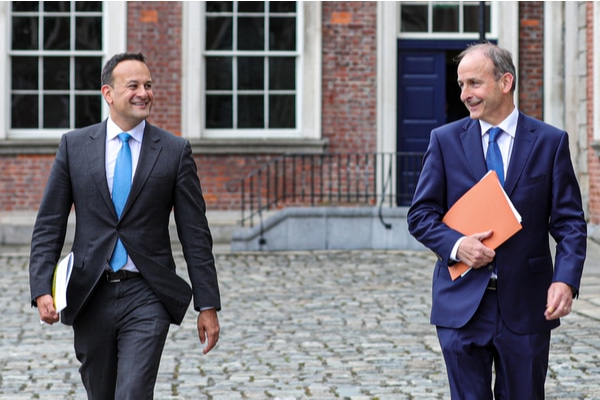 A meeting is set to take place between ministers today, regarding the consideration of easing public health restrictions further from next month. Looking at the latest advice from NPHET, the Cabinet COVID-19 sub-committee will discuss proposals before making a final decision tomorrow.
The meeting has arisen amid growing criticism from TDs of new regulations for the hospitality sector and their slow process of reopening the economy. Fianna Fáil and Fine Gael members have been critical of ministers on the slow reopening of international travel, and vented frustration towards the new guidelines for pubs and restaurants.
Under the new guidelines, live music has been prohibited and customers must be off the premises by 11:30 pm. A limit of six people per table has been instructed, with the exception of big families who can seat up to 15 people. It is expected that indoor dining will continue to be prohibited until at least July, with food and drink served outdoors.
Ministers have faced criticism for the lack of clarity on international travel during private party meetings, as well as the continuation of hotel quarantine. However, Micheál Martin said the economy, and the planned reopening of society are working, while addressing the party last night.
The Taoiseach said the mood of the public is extraordinarily positive, with many of its citizens getting vaccinated. He also stressed that hospitality guidelines will evolve with flexibilities over time. Mr Martin told ministers that they need to "keep it simple on guidelines", which will be "kept under constant review".
Meanwhile, the Minister for Trade and Employment, Leo Varadkar has revealed that the government will aim to bring Ireland into Level 2 restrictions by July. The Tánaiste also suggested to the party that there will be no announcement on Friday of the continuation of COVID supports. However, he does expect the same level of supports to remain in place until September at the very least. Varadkar has urged caution in the coming weeks and instructed colleagues to be aware of a possible fourth wave, with 2.5million people still unvaccinated.